EU best practices for investigating and combating smuggling crimes for Ukrainian customs
On July 1-2, a remote workshop on the "EU best practices on the investigation of crimes related to smuggling and combating smuggling" was held, during which customs officials had the opportunity to learn about the latest European experience in this area.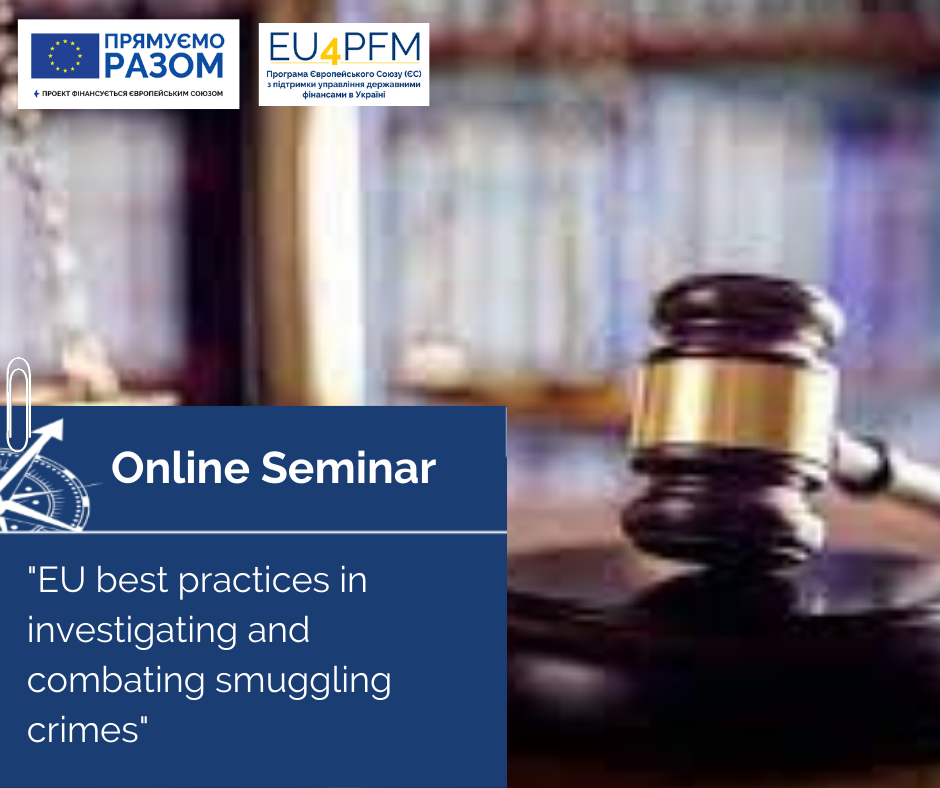 EU4PFM international expert, Mr. Janos Nagy (Hungary) presented the participants the legal and practical aspects of the implementation of investigative functions in customs authorities and noted that EU customs authorities try to maintain a balance between voluntary compliance with customs requirements (and this is certainly the best option for all parties ) and law enforcement.
"We try to help and support the business, bring it all the necessary information, be in constant dialogue and develop solutions that will help it. Of course, this cannot be achieved with every client, but such attempts must be made in the most important areas of business for the country. And this promotes voluntary compliance.
Simplification and adjustment of customs processes works for the benefit of both customs and business. We minimize the number of interventions at the stage of customs clearance, so as not to interfere with business.
In case of non-compliance with the rules, a full range of law enforcement tools should be used, but this should be done in the most balanced and, I would say, focused way. The first step: to deprive the violator of privileges, if any. In case of recurrence of violations, more severe sanctions can be applied and the amount of punishment may increase depending on the recurrence of behavior. And the last step is criminal punishment. Prosecution remains a last resort, unless there are other options and tools.
The overall purpose of punishment is to increase the risk for violators. Thus, deterrent tools are needed to demotivate them from offenses. And, as a rule, there are enough administrative penalties, "said Janos Nagy.
The expert noted the importance of the customs having the authority to conduct criminal investigations and stressed that attempts are being made to provide them to customs even in those countries that have not yet used such tools.
High-quality legislative support and interdepartmental cooperation are extremely important for effective work, – said Mr. Nagy.
In turn, EU4PFM international expert, Mr. Andrei Christian Parvu (Romania), in his presentations highlighted the exchange of information at the EU level, the legal framework and IT tools used by EU customs officers to combat smuggling.
He also presented the experience of EU customs authorities in customs investigations, the organization of internal and interdepartmental cooperation and presented the experience of the Romanian Customs Service on measures to combat smuggling and practical cases.