EU4PFM continues to assist partner institutions by building capacity and competencies
Strategic communication planning, communication goals, interaction with various stakeholders and anti-crisis communications were discussed by communication specialists of the Ministry of Finance of Ukraine and EU4PFM communication experts during the seminar "Main steps forward effective communication".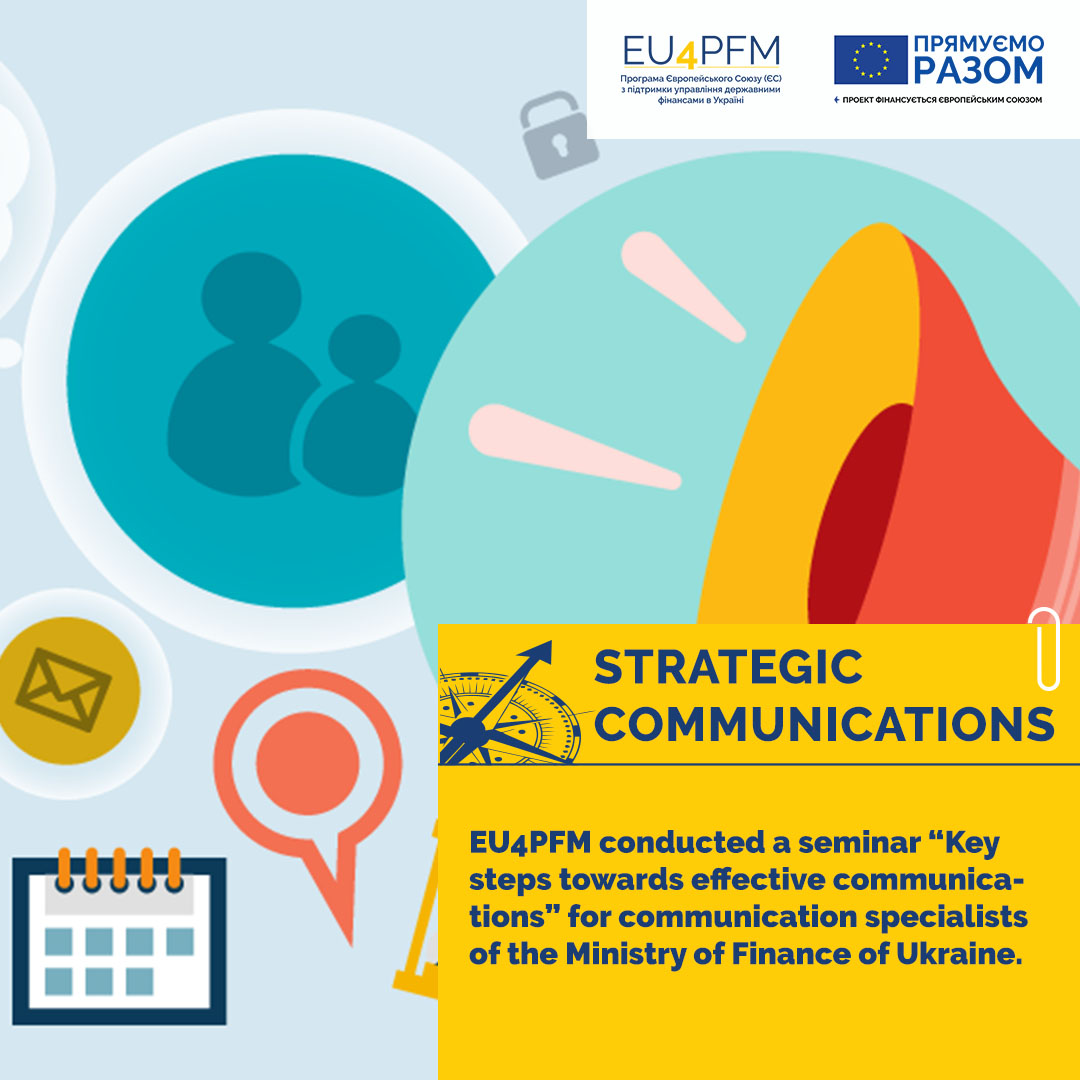 Besides, the participants had the opportunity to get acquainted with the methods of planning and organizing information campaigns on the example of specific cases and best practices of Lithuania, which were shared by Zivilė Navickaite-Babkin, EU4PFM international expert and trainer.
"Strong and close team work is very important in effective communication, while planing, coordination and monitoring helps with maintaining efficiency and striving for a common goal for communication team", says training lecturer, Zivilė Navickaite-Babkin.