Three-day training for the SCS leaders on "The curriculum on modern policies and tools for professional T&D for employees"
EU4PFM conducted a three-day training for the heads of territorial bodies and employees of the HRM departments of the State Tax Service covering the topic of "The curriculum on modern policies and tools for professional training and development for employees."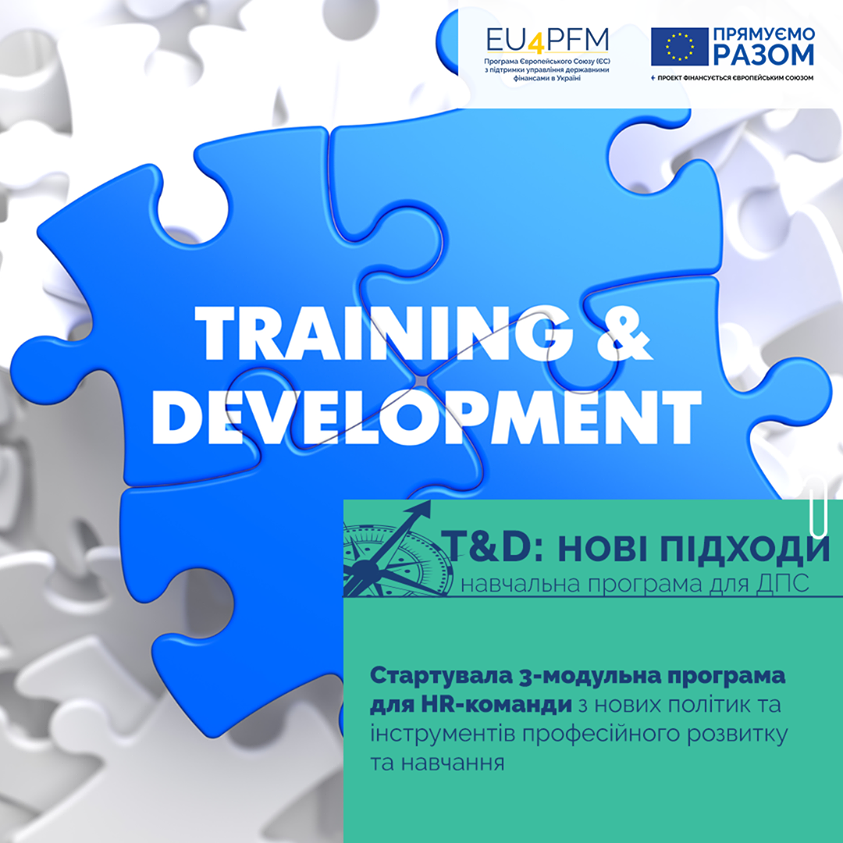 The purpose of the training is to support new modern approaches to staff training aimed to build a professional HR teams within the STS, as well as to achieve 2 goals of the STS HR strategy: 1) "To form a positive image of HRM" and 2) "To develop T&D system based on performance appraisal for career development".
The training took place during March, 30- April 1, 2021. In particular, the training program consisted of three modules: Module 1 – "A new approach to the organization of the process of professional T&D for employees"; Module 2 – "The process of assessing T&D needs: a starting point for staff development"; Module 3 – "The main set of tools for vocational training – the 70/20/10 concept"
During the training, EU4PFM HR experts, Ms. Khristina Revitine and Mr. Edvartas Zukauskas presented the participants the main components of the professional T&D process, the practice of developing the learning process, and analyzed in detail the development of the learning process at national, organizational, group and individual levels. In addition, participants learned about the concept of three-level needs assessment, powerful on-the-job training methods, and e-Learninig trends.
Besides, during the event, the participants had the opportunity to share their experiences on the conditions for the success of the T&D process of the staff, as well as to discuss in detail the current issues of the State Tax Service in the field of HR.