Workshop "Application of cash registers data for tax control purposes"
On December 13, 2021, a workshop was held with the participation of the State Tax Service of Ukraine and supported by the EU4PFM program to discuss Slovakia's experience in regulating the use of cash registers, the introduction of electronic cash registers, and the use of e-cash register data for tax control purposes.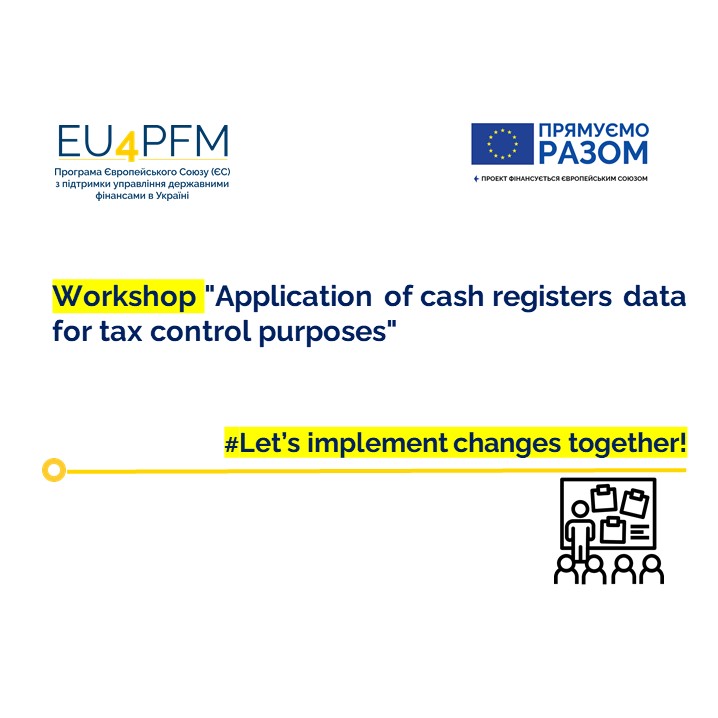 Topics for discussion:
Application of the e-cash registers and statistics
Features of issuing fiscal checks
E-cash register data analysis
Analysis of risky transactions from e-cash register data
Problems of expanding the scope of mandatory fiscalization and the results of implementation.
Business reporting and use of information for analytical purposes.
Let`s implement changes together!