Workshop on the EU e-commerce package related to low-value consignment customs formalities
On December 14-16, an online workshop on the EU e-commerce package related to low-cost consignment customs formalities will be held with the participation of specialists from the State Customs Service of Ukraine and supported by the EU4PFM programme.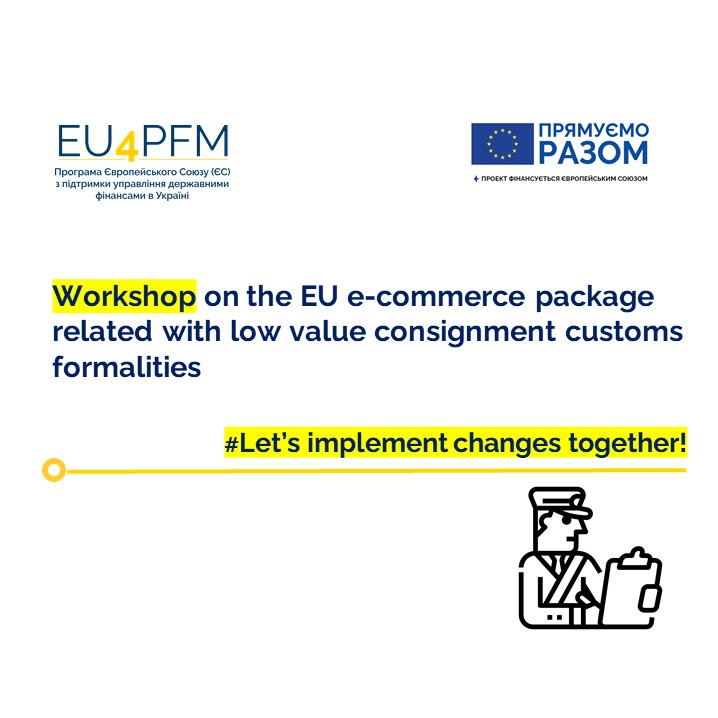 Justas Dukavičius, EU4PFM expert will clarify the following topics:
Overview of the EU customs legislation laying down the requirements applicable to importation and exportation of low-value consignments (LVC).
Overview of the EU e-commerce VAT package related to customs legislation and comparison of Import One Stop Shop and Special arrangements VAT collecting mechanisms.
Overview of the state of play of LVC customs formalities after 1st of July in Lithuania, challenges, and its solutions. Discussion and clarification of the needs of Ukrainian counterparts related to the alignment of national requirements applicable to declarations of LVC with the EU customs legislation. Any other issues.
Let`s implement changes together!