Workshop "International practice on IT infrastructure and procedures for the operation of cash registers"
On December 14, 2021, a workshop will be held with the participation of the State Tax Service of Ukraine and supported by the EU4PFM programme to discuss Slovakia's experience in IT infrastructure and procedures for the operation of cash registers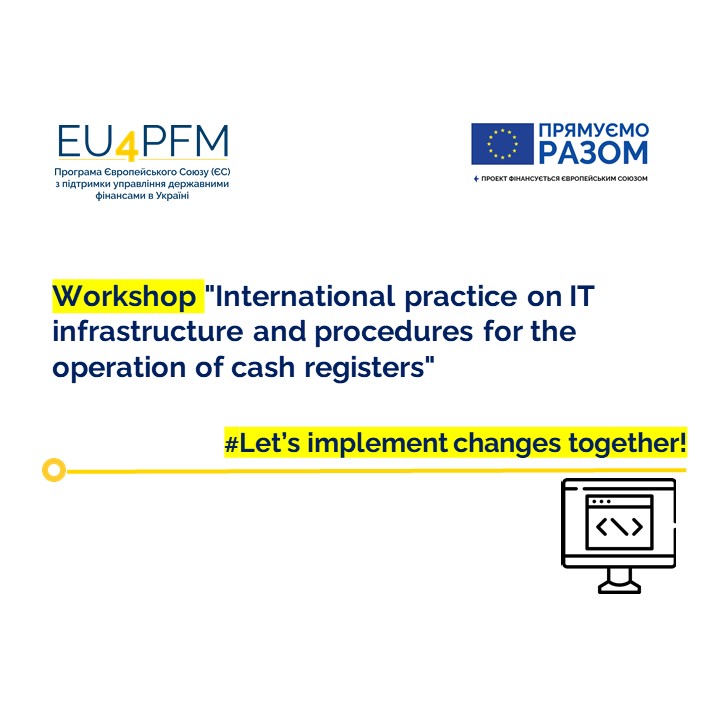 Topics for discussion:
Technical issues of functioning of the data accounting system of registrars of settlement operations.
What is the procedure for fiscalization of operations? Cash register transfer technology.
Participants in the transfer process. What is a database (description and purpose)?
Data storage duration.
What errors were found in the checks? How did you eliminate them? Is data processing (decoding the names of goods in the check)? If so, what is the procedure, and for what purpose is this decryption
Let`s implement changes together!