Challenges and Opportunities for Ukrainian IT Sector on the Road to the EU
Ukraine received the status of a candidate country for EU membership on June 23, 2022 and initiated the process of negotiating EU accession. This process involves the candidate country's preparation to implement EU laws and standards. The negotiation process consists of 32 chapters grouped into six clusters, and IT plays a crucial role in nearly all of these chapters (see infographic for more details).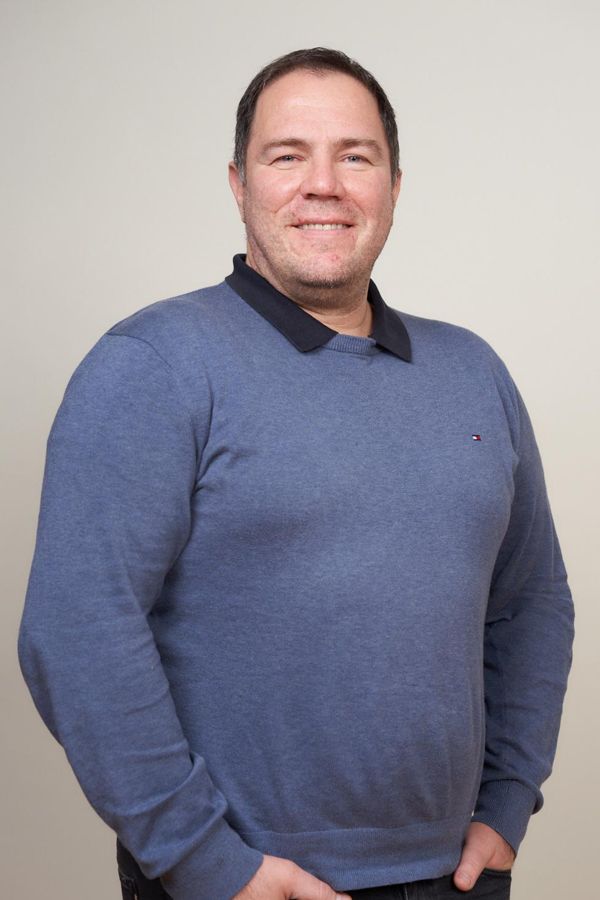 IT tools are extensively employed in all communications within the EU community, with a set of interoperability rules defined for secure information exchange among institutions. Therefore, it is equally vital to harmonise Ukrainian legislation with the normative framework in the EU while concurrently facilitating the advancement of IT solutions that align with EU data models and business processes. As the development of complex IT solutions can be time-consuming, the preparation process should be initiated well in advance.This anticipated significant demand for the development of IT solutions across various government sectors presents a valuable opportunity for Ukrainian IT companies. These companies can offer the necessary services required in the context of EU accession, whether it involves modernising existing IT solutions or creating new ones.
IT Systems and Communication with the EU
Accession negotiations formally begin once Member States agree on the negotiating framework with the candidate country. During the screening process, existing IT systems are assessed, and recommendations are provided to the national institutions based on these screening results. Typically, the range of new IT systems which are needed to be developed is broad, and some of them must be available even before joining the EU. For instance, certain systems are necessary for administering international trade and implementing fiscal policies, while existing or new registries must also comply with EU requirements.
Ukraine signed two agreements with the EU in September 2022 that enable its participation in the EU's Customs and Fiscalis programmes. These programmes are designed to enhance cooperation between the EU and Ukraine on customs and tax matters, including combating tax fraud, evasion and aggressive tax planning. They also facilitate the information exchange, administrative cooperation, and provide support for the development and operation of the EU's central IT systems.
The IT systems for communication with the EU can be categorized based on the management level as follows:
Centrally managed: These systems are developed and managed by the EU.
National applications: These systems are developed and managed by member states. The EU provides specifications for these applications, and each member state develops them individually. Additionally, these applications must pass tests that adhere to specific requirements set by the EU. The EU also defines schedules for testing and the final connection.
Hybrid: These systems are a combination of EU and member state management.
Ukraine's national IT systems need to be developed in order to enhance institutional capacity, improve quality for citizens and the economy, and establish connections with EU IT systems. These EU systems facilitate information exchange and administrative cooperation in the domains of customs and taxation. Some examples of such systems include the New Computerised Transit System (NCTS), the Customs Risk Management System (CRMS2), the Fiscalis Information System (FIS), and the VAT Information Exchange System (VIES).
EU4PFM's Digital Transformation Initiatives
The EU Public Finance Management Support Programme for Ukraine (EU4PFM) is fully committed to assisting Ukrainian partner institutions in their digitalisation efforts and preparations for EU membership. With nearly half of its budget dedicated to digitalisation, the Project aims to implement modern IT solutions effectively.
One of EU4PFM's key initiatives is the support provided to the State Customs Service in the development of the New Computerised Transit System (NCTS). By ensuring compliance with Ukraine's obligations as a party to the Convention on the Common Transit Procedure, EU4PFM assists Ukraine in transitioning from the current NCTS Phase 4 to the new NCTS Phase 5 by the end of 2023. This new version will align with enhanced data models and functionalities. From a general perspective, it will speed up the automated processing of information about goods transferred through Ukraine's customs territory. The benefits of these IT tools extend beyond national authorities and neighboring countries, benefiting economic operators and exporters as well.
In the fiscal domain, EU4PFM was also actively involved in developing an IT tool for the automatic exchange of information under the Common Reporting Standard (CRS) and Country-by-Country (CbC) reporting standard. This IT tool, tailored to Ukraine's requirements for EU accession, will facilitate the State Tax Service in administering the exchange process of tax information. The project, initiated in July 2022, is progressing well and expected to be completed soon.
Besides, EU4PFM has achieved other notable results in the tax area this year. Through effective collaboration with the State Tax Service, the upgraded STS Contact Centre was launched, leveraging newly procured hardware and software to modernize the service model and implement a customer-centric approach. These advancements, coupled with streamlined workflows, enable taxpayers to easily and conveniently connect with tax experts.
Furthermore, a new IT system for tax dispute administration has been developed, automating the process of handling taxpayer complaints and providing support for cases in courts involving the State Tax Service. This system will significantly reduce the time required for complaint processing and document management, leading to decreased budgetary expenses.
In addition to these achievements, a contract has recently been signed for the development of an IT system designed to process big data and analyse transfer pricing risks. This system will automate tax control procedures and ensure compliance with transfer pricing rules. EU4PFM has played a crucial role by providing financial support and expert assistance in formulating the methodology and technical requirements for the development and implementation of this IT system.
EU4PFM's support extends to the Ministry of Finance as well, where efforts are underway to develop an innovative IT system for planning and monitoring the state budget. This system will streamline data exchange among all stakeholders involved in budget planning, execution, and monitoring processes. It forms a vital component of the comprehensive PFM IT ecosystem that EU4PFM is actively building.
Overall, through its various initiatives and collaborations, EU4PFM is playing a significant role in driving digitalisation efforts in Ukraine, supporting the country's commitment to EU integration and delivering tangible benefits to its partner institutions and stakeholders.
Other IT Developments Benefiting the General Public
There are also other examples of development that would benefit the general public, such as the Point of Single Contact (a one-stop-shop following the EU Service Directive) – the data exchange systems and databases in the EU that make it easier for citizens or businesses in the EU to move around, providing clear information on procedures and supporting the validation and certification of diplomas and other documents.
As previously mentioned, IT solutions may be introduced to modernise debt management, combat money laundering, fight against corruption, enhance budget planning and monitoring of budget execution. These activities are interconnected and typically carried out simultaneously. While these systems will be implemented locally, it is essential to plan for secure data exchange with other EU countries or bodies such as GRECO (Group of States against Corruption) or MONEYVAL (Committee of Experts on the Evaluation of Anti-Money Laundering Measures and the Financing of Terrorism).
Collaboration in Cybersecurity
Additionally, there are IT-related problems that Member States resolve jointly – as we have witnessed in the past year, cyberattacks are becoming increasingly sophisticated and intense. To counter these threats, professionals from affected countries collaborate, pooling their efforts to form task forces. They work together to analyze threats, identify their sources, and take appropriate actions. The European Union Agency for Cybersecurity (ENISA) is dedicated to achieving a high common level of cybersecurity across Europe. You can find more information about ENISA at https://www.enisa.europa.eu/. Furthermore, IT systems that will be connected to the EU must comply with the Cybersecurity Act, which establishes a certification framework for ensuring the cybersecurity of ICT products, services, and processes. Under the Cybersecurity Act, ENISA is granted a permanent mandate and is allocated additional resources and new responsibilities. These responsibilities include laying the technical groundwork for specific certification schemes and providing information to the public about the certification schemes and the certificates issued.
Challenges in Implementing EU-funded IT Projects
The EU not only provides resources but also offers support through advice, knowledge transfer, and relevant examples. Despite this assistance, candidate countries often encounter challenges when implementing projects funded by the EU. One such challenge is explained by lengthy processes involved in developing complex IT systems, which often exceed the initial time estimates. Consequently, countries struggle to meet project targets or invest the EU-allocated funds within the designated deadline. This situation may result in the unavailability of funding for future budget periods, making accurate project planning and execution crucial for success.
Some countries use EU funds to modernise existing IT solutions without improving business processes or aligning national legislation, rendering such efforts less effective in achieving desired goals. These shortcomings become evident during the screening process. One of the common problems is resistance to change – the human factor – when the personnel of the institutions accustomed to certain business processes, they may resist adapting to change, negatively impacting the success of IT projects as well.
Importantly, one of the main requirements for projects is 'sustainability'. While the EU provides an initial investment, still it is the responsibility of the country to ensure further usage and maintenance of the developed IT solutions.
This is achievable if the necessary resources, such as funds and trained personnel, are available However, this is not always the case, particularly if maintenance of the modern IT solution appears to be costly or if the country is experiencing an economic crisis. The best approach is to have in-house specialists recruited locally, possessing the required qualifications and capable of providing further support for the developed solutions.
Support for centralisation and consolidation of IT resources in Public Finance Management area
The shortage of local specialists available to support and maintain newly developed IT solutions may jeopardize the outcomes of investments in governmental institutions. It is crucial to address this gap promptly by creating a pool of experts and establishing a mechanism for their rapid engagement whenever needed. In this case, we specifically refer to centralising IT systems support, which is a good recommendation to implement in Ukraine in the area of IT systems management for public finance management sector institutions. Such centralization can enhance efficiency, improve the quality of IT system administration, facilitate monitoring, and expedite incident resolution. Centralised IT governance is also desirable for IT systems used by citizens across the country, ensuring a consistent level and quality of service. Further digitalization of administrative services is only possible through the introduction of new IT solutions. Ukraine has made remarkable progress in this area, and this process should be continued further.
Centralised IT management is undoubtfully useful, with a few exceptions. During the war, for security reasons it is not desirable to consolidate all hardware, such as servers, in a single location. That is why the data centers should be established in multiple locations.
Centralisation of IT governance is a comprehensive process that spans several years. There is no single example that may be used as a role model for Ukraine – each country follows its unique path. EU4PFM has been supporting the Ministry of Finance of Ukraine in this endeavor. This support includes the development of a sectoral IT strategy and action plan, as well as assistance in establishing a sectoral disaster recovery data center. The initial steps have been taken by installing a disaster recovery data center for the State Customs Service of Ukraine, which is expandable and has enough capacity to host servers for other institutions within the public finance management sector.
We are inspired to continue to support the Ukrainian institutions during these challenging times, and we appreciate the dedication of our national partners as they drive forward with reforms. Glory to Ukraine!