Call to provide market consultation for the procurement of "The Establishment, Development and Maintenance of the Automatic Risk Management System – ASUR 3.0."
Public Institution Central Project Management Agency (CPMA) (Republic of Lithuania) (a buyer), is planning to announce international public procurement procedure to buy services on creation of Automated risk management system 3.0., Work code: ASUR 3.0. The final owner and beneficiary of these Services is State Customs Service of Ukraine.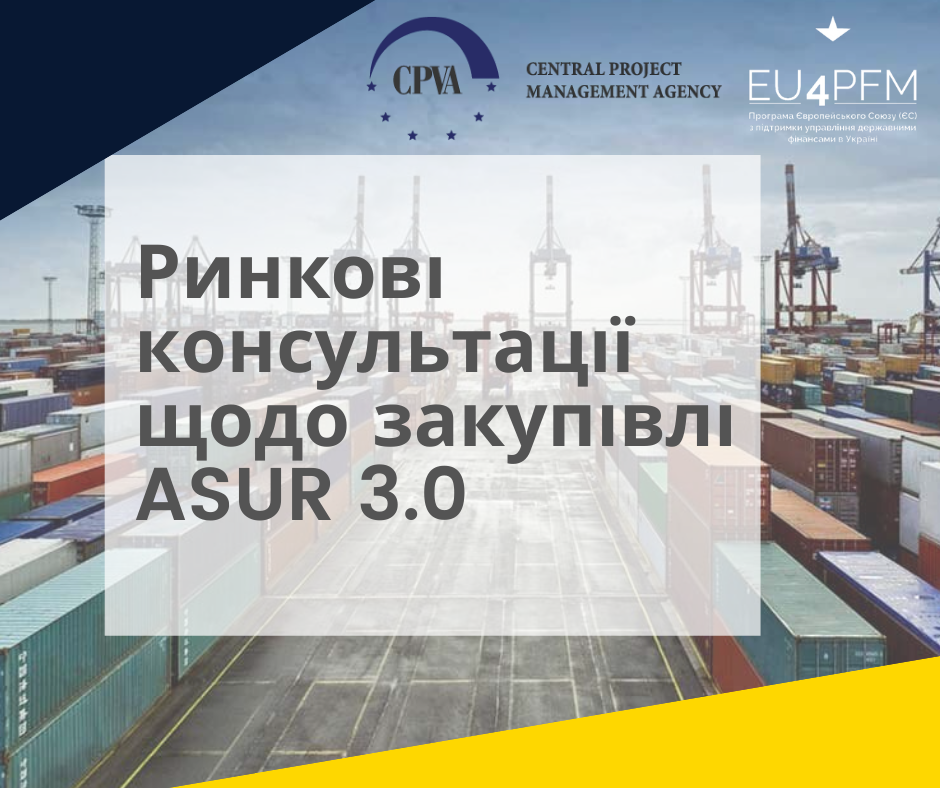 The Services are financed within the frame of the EU funded programme "Public Finance Management Support Programme for Ukraine (EU4PFM)". The Programme is financed from the funds of the EU European Neighbourhood Instrument (ENI).
Before announcing the international public procurement CPMA is performing market consultation concerning the Services. Market participants are invited to submit answers to the questions indicated in the questionnaire, their suggestions and recommendations no later than 17.00 hrs. on 7 December 2020.
Please submit the market consultation using the CVP IS correspondence function or by e-mail at [email protected]
Please find the necessary documentation under this link:
https://pirkimai.eviesiejipirkimai.lt/app/rfq/publicpurchase_docs.asp?PID=550278 .
P.S. The planned international public procurement will be carried out in the Central Public Procurement Information System of Lithuania (CVP IS). You can access it via the following link:
https://pirkimai.eviesiejipirkimai.lt/login.asp?B=PPO
Please note, that If you intend to participate in the procurement, we recommend pre-registering in the CVP IS system as a user (only by registering will you be able to submit an offer). The public procurement is scheduled to be launched at the end of this year.