Statistics of Customs Service online appeal-system
We are glad to share with you the statistics of the online appeal-system of the State Customs Service – a platform for processing citizens' appeals, that has been implemented via EU4PFM support in November 2019.
What are the advantages of such a system?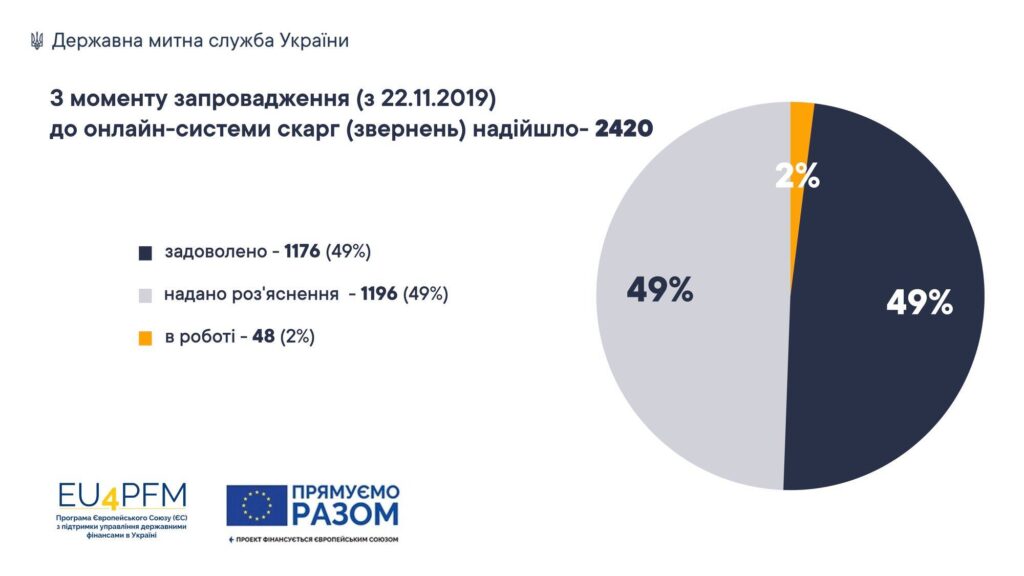 Up to 5 working days for processing the request regarding the work of the Customs Service!
No more unreasonable or incomplete answers, transfer of appeals and inquiries to other government institutions!
Answers to citizens are provided in electronic form.
Please follow the link to use the online appeal-system: