The EU will continue to support customs reform in 2021
The customs reform support in the areas outlined by the EU Public Financial Management Program in Ukraine (EU4PFM) will be continued in 2021.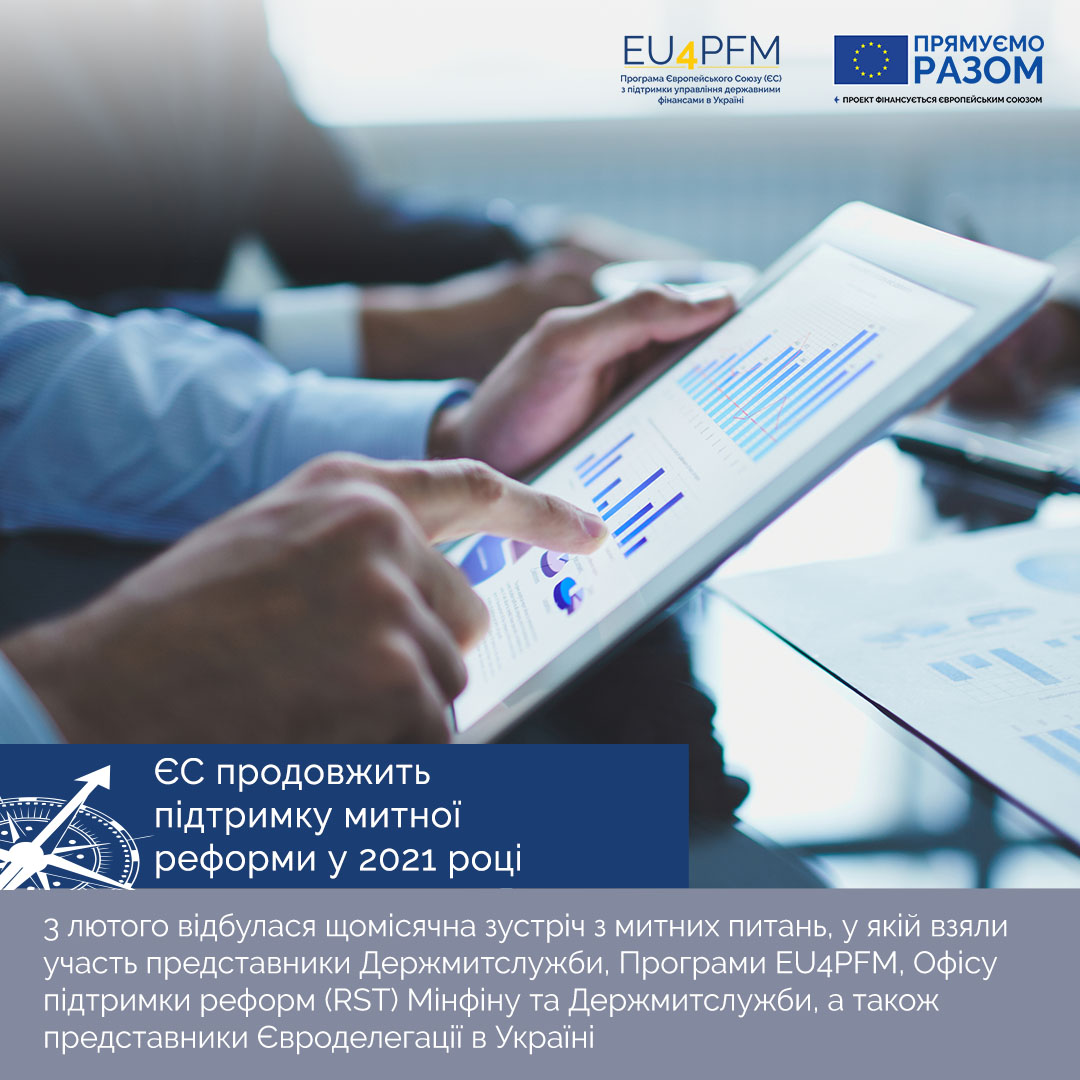 This was discussed during a monthly meeting on customs issues, which was attended by representatives of the State Customs Service, the Reform Support Team (RST) of the Ministry of Finance and the State Customs Service, the EU4PFM Program, as well as representatives of the European Delegation to Ukraine. The meeting took place online on February, 3.
The planned support is aimed at modernizing the processes in the Ukrainian customs, introduction of norms and procedures active in the EU, and implementation of the Association Agreement with the EU by Ukraine.
Mr. Vladyslav Suvorov and Mr. Yevhen Entis, Deputy Heads of the State Customs Service, expressed the need for support of certain areas of customs reform by European partners. In particular, they outlined the following areas: implementation of the New Computerized Transit System (NCTS) and accession to the Convention on a Common Transit Procedure, IT transformation and creation of a new IT system of the State Customs Service, HRM reform of the State Customs Service, harmonization of Ukrainian legislation with the legislation of the EU.
EU4PFM representative, Mr. Vytianis Alisauskas, stated that these areas remain to be among the priorities in 2021, and informed about other areas in which the EU provided technical, financial and expert support to Ukraine in 2020, which it will be continued in 2021. In particular, AEO program, risk management system, post-customs control, customs value, etc. These monthly customs meetings are held regularly to assess the implementation of planned customs reform measures and to coordinate the actions of the Ministry of Finance, the State Customs Service and the EU4PFM Program, which provides support to Ukraine in customs reform.