Workshop on Performance Management for territorial bodies of the State Tax Service of Ukraine
On October 22, 2020, as part of the Performance Management Training Program, the project conducted a workshop on "How to manage efficiency" for the territorial bodies of the State Tax Service. More than 60 participants took part in the training.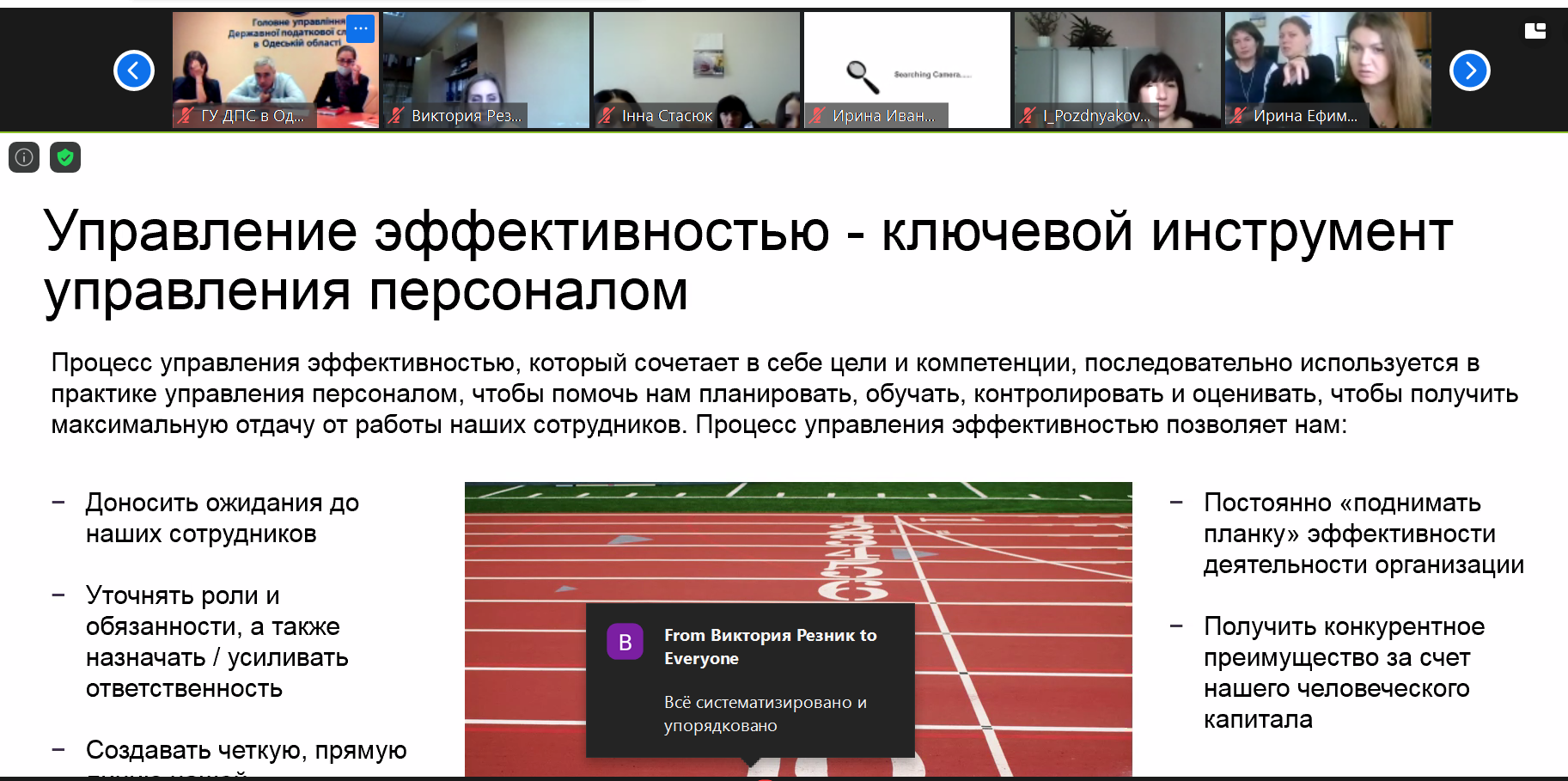 Speakers from Lithuania, Edvardas Žukauskas, Juste Vaseikiene, Kristina Jakubaitite-Revutiene, presented the stages and cycle of performance management, discussed with the participants how to rate employees and how to make their incentive system clear. Lithuanian experts also presented to Ukrainian colleagues a tool for managing efficiency, the KPI Library, which provides about 150 items for different groups of employees and reflects indicator aspects for the public sector. This tool allows collecting all the indicators in a single document for the entire service.