2021 Results: TOP-5 results in PFM and communication stream
The EU4PFM project has summed up the results of activities in 2021.
The top 5 results in each area of ​​the project's cooperation in the PFM field with partner institutions in Ukraine: the Ministry of Finance of Ukraine, the State Tax Service of Ukraine, the State Customs Service of Ukraine, and the Accounting Chamber of Ukraine prepared for a public audience.
Today we share the key achievements in the PFM Reform in general and communication in particular.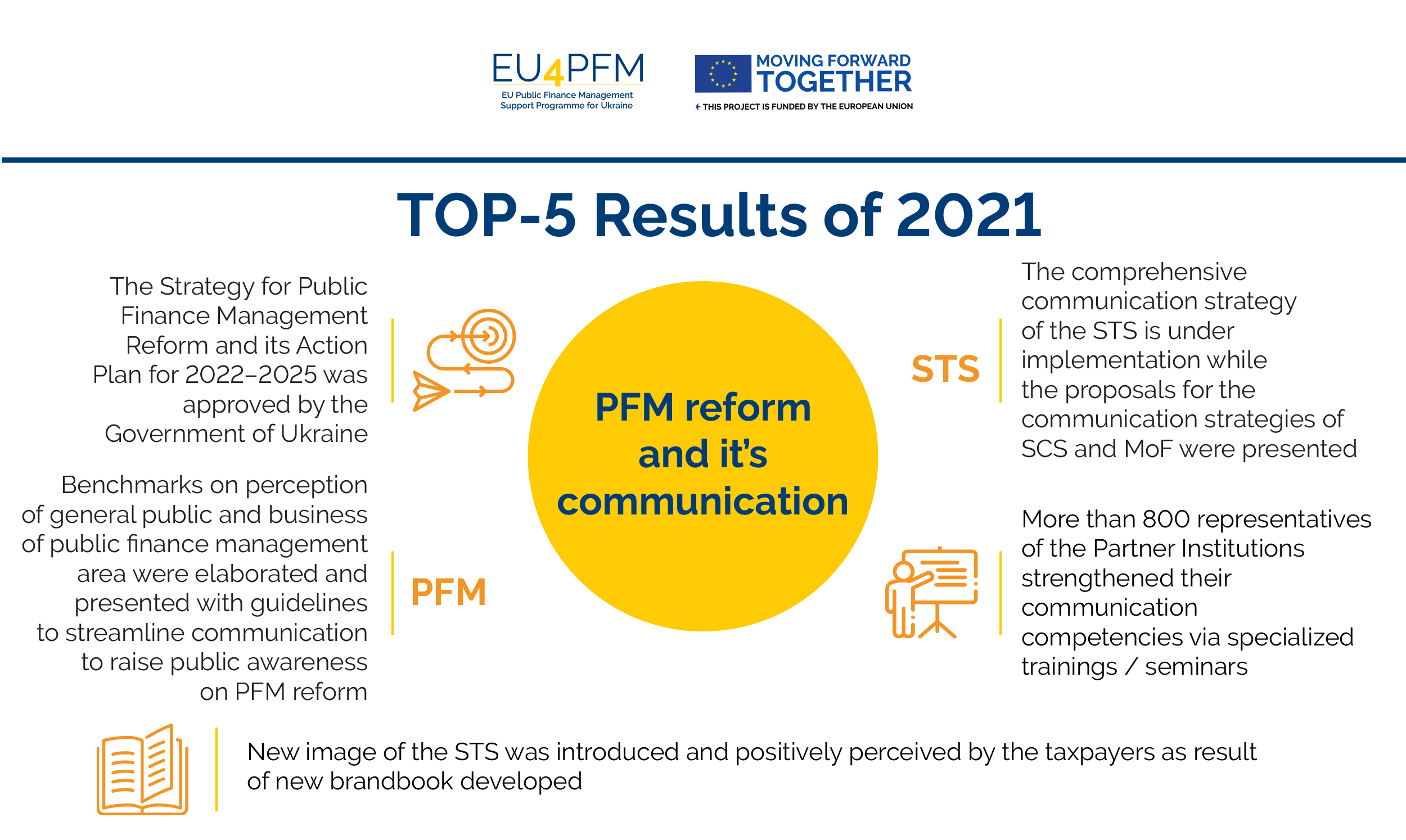 Among the TOP-5 common achievements of the EU4PFM project with partner institutions:
The Strategy for Public Finance Management Reform and its Action Plan for 2022-2025 was approved by the Government of Ukraine.
Benchmarks on perception of general public and business of public finance management area were elaborated and presented with guidelines to streamline communication to raise public awareness on PFM reform.
The comprehensive communication strategy of the STS is under implementation while the proposals for the communication strategies of SCS and MoF were presented.
More than 800 representatives of the Partner Institutions strengthened their communication competencies via specialized trainings/seminars.
New image of the STS was introduced and positively perceived by the taxpayers as result of new brandbook developed.
We are moving forward together!