How to manage the effectiveness of the organization and why it is important
Today, with the support of EU4PFM, a series of training on performance appraisal for the PFM institutions in Ukraine started from a training seminar for employees of the Ministry of Finance of Ukraine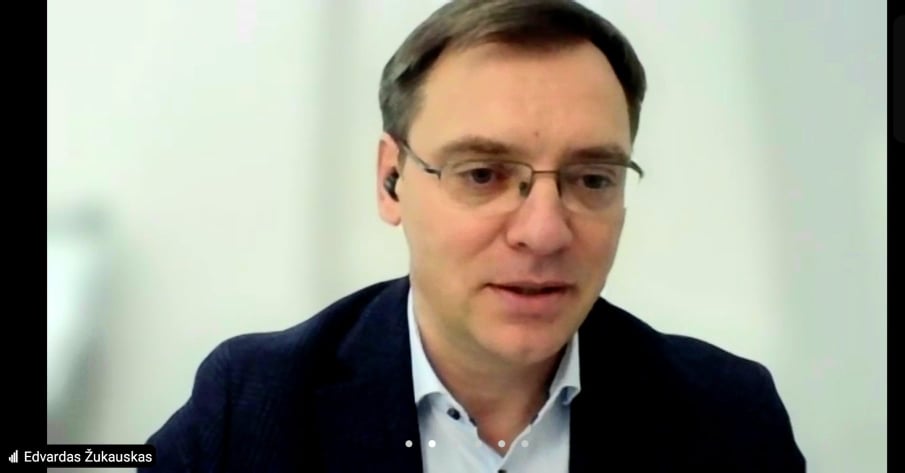 In Lithuania, work on evaluating the performance of civil servants began in 2003, according to Mr. Edvardas Žukauskas, EU4PFM International Mid-term Expert on HR / PAR reform and former Deputy Head of the Lithuanian Civil Service Department. For 20 years of use, this HR development tool for state institutions has passed a difficult way and today is successfully applied.
"To develop employee skills, set goals correctly, and evaluate the performance of subordinates – you need to get all the necessary information about the process of managing the effectiveness of the organization and we welcome the practice of the Ministry of Finance of Ukraine to get as much information – this is the best way to improve the process," he said.
Kristina Jakubaityte-Revutiene, HR/PAR expert of the EU4PFM project focused on the theoretical and practical aspects of the organizational performance management process during the training, namely:
the concept and nature of the process of managing the organizational effectiveness;
cycle and main stages of the process: from goal formation and cascading of strategic goals of the organization to individual goals of the employee, etc .;
how to conduct an interview with an employee and how to evaluate the result.
"The purpose of the organizational performance management process is to improve the institution's performance and gain a competitive advantage," says Kristina Jakubaityte-Revutiene. "After all, every employer strives to attract the best talents and with the help of competent employees to become even better as an organization."
A quality approach to the performance management process as a result allows to best perform the functions of the organization, guarantees the durability and sustainability of the results achieved by the institution.
Let's implement changes together!