A preliminary EU assessment mission on Ukraine's readiness to accede to the Convention on a Common Transit Procedure will take place on November 23-25
The preliminary assessment mission of the Directorate-General for Taxation and Customs Union of the European Commission (DG TAXUD) will work in Ukraine on November 23-25.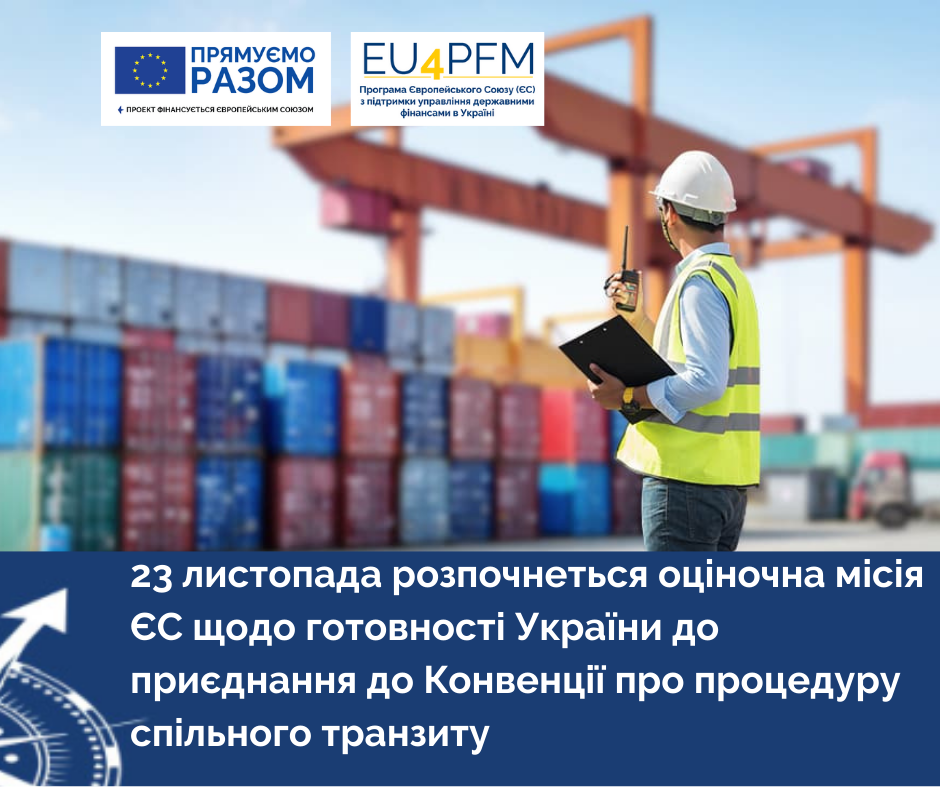 The purpose of the mission is to study Ukraine's readiness to accede to the Convention on the Common Transit Procedure and the Convention on the Simplification of Formalities in Trade in Goods, as well as to provide recommendations for preparing for the main assessment mission. joint transit in 2022. The main assessment mission is scheduled for February 2022.
DG TAXUD experts plan to assess the legislative and organizational support of joint transit in Ukraine, application of NCTS by customs of departure (border) and customs of destination, hold meetings with the national project implementation team on Ukraine's accession to the Convention on Common Transit Procedure, including NCTS support service, with representatives of business and financial institutions.
As noted earlier by Vytenis Ališauskas, EU4PFM International Key Expert on Customs, "The start of testing means that Ukraine is beginning to move towards the international level of NCTS application."
Jurgita Domeikienė, EU4PFM Team Leader, called assisting Ukraine in implementing the New Computerized Transit System (NCTS) and joining the Convention on a Common Transit "One of the EU4PFM's main customs priorities"
As known, on March 17, 2021, Ukraine began the stage of the National application of NCTS . Ukraine has completed the formation of the regulatory framework necessary for the introduction of all functionality provided by the regime of common transit, as well as the creation of technical capabilities for its application, together with staff training. The NCTS Support Service has been operating for over 6 months now
To move to the international application of the NCTS, Ukraine must join the Convention on a Common Transit Procedure. A condition for Ukraine to receive an official invitation to join the Convention is the successful completion of the so-called "Conformance Testing", which are provided by the procedure of the European Commission Directorate-General for Taxation and Customs Union (DG TAXUD).
Let's implement changes together!