Best communication practices in action
The State Tax Service of Ukraine and the EU4PFM Project are actively cooperating in the implementation of best communication practices.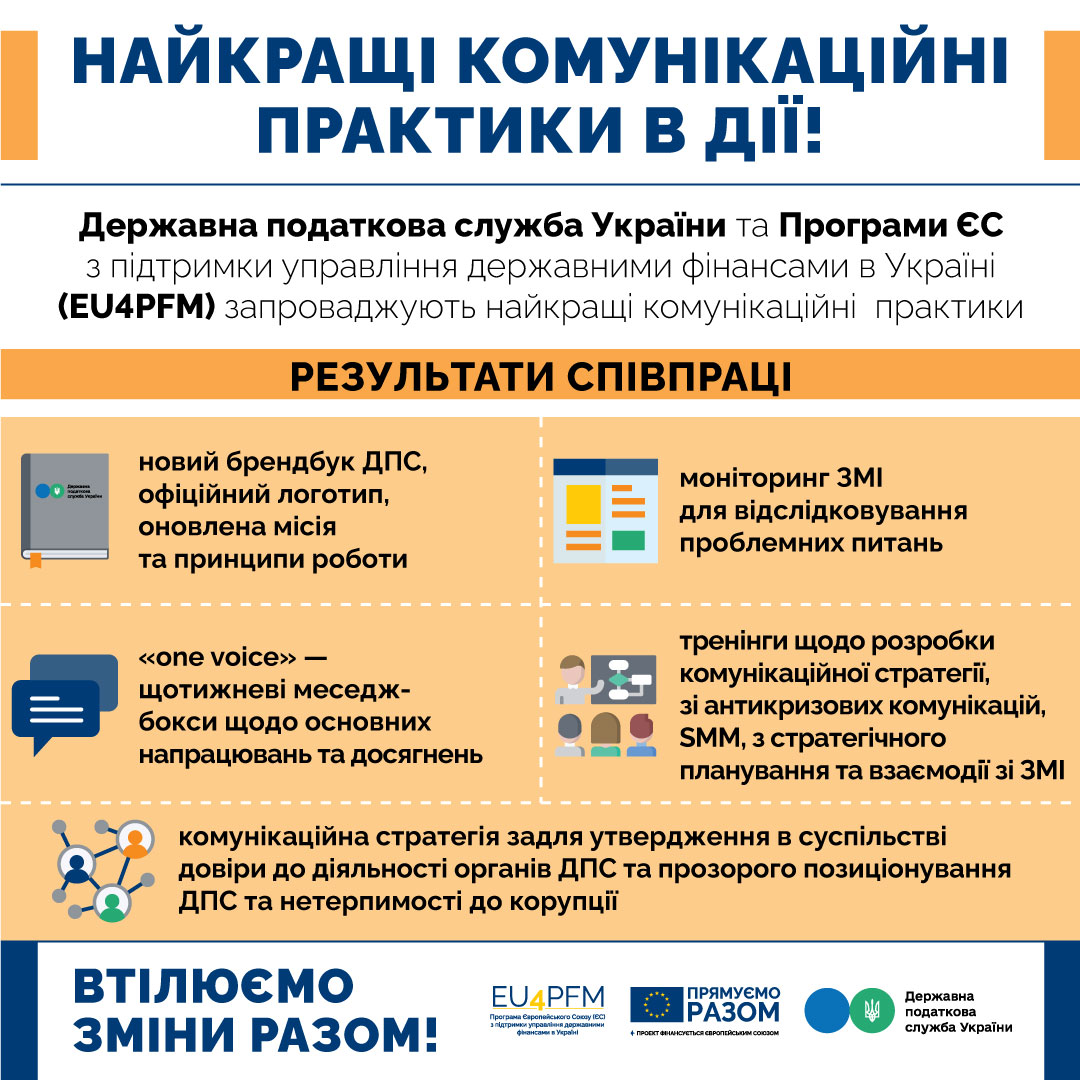 Together we have already done:
– a new brand book is developed as a tool for building communication with taxpayers in a single style and positioning
– communication strategy is approved – a guide by which the State Tax Service will be able to communicate with taxpayers, answering the question "what, when, for what?"
– media monitoring is provided on a regular basis – it is important to receive timely information about publications outside for timely response
– weekly message boxes on the main developments and achievements of the State Tax Service have been introduced – the State Tax Service will help to "talk" to taxpayers simply and clearly on topical issues
– training on communication strategy development, anti-crisis communications, SMM, strategic planning, and interaction with the media
Forming the image of the State Tax Service as a European-style service with a high level of trust in society is one of the main priorities of cooperation between the EU4PFM Project and the State Tax Service of Ukraine!
Let's implement change together!