Effective non-financial motivations for employees, which should be known and applied in the civil service
An article by Kristina Jakubaityte-Revutiene, EU4PFM Expert on HR /PAR, written especially for 'Derzhsluzhbovets' (Ukrainian professional edition) has been published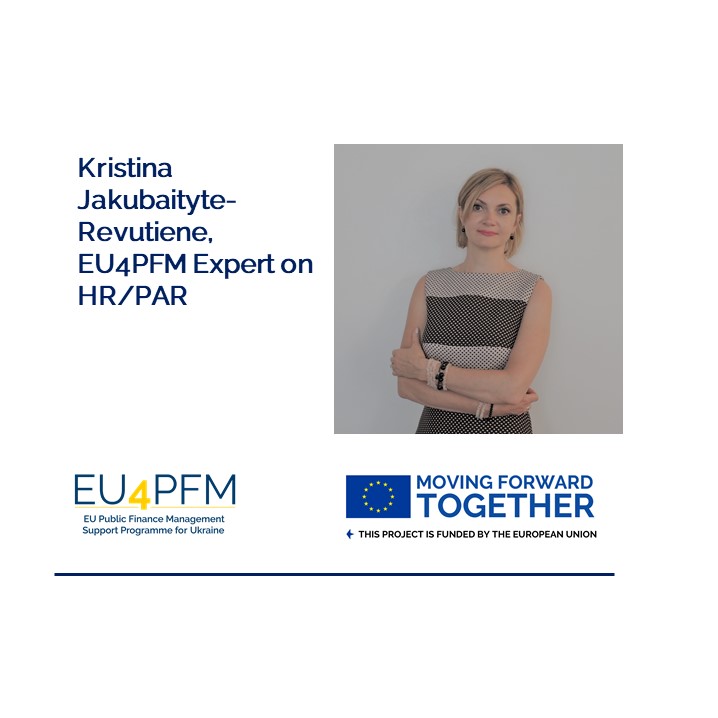 According to the author, every organization must constantly look for ways to motivate its employees, because, at different stages of life, workers have different needs.
For example, for a young employee who has just come out on market labour, it is important to develop professionally and try his hand at new areas to make the right choice. Financial stability and work-life balance are crucial for employees with families. For other employees, purpose and meaning are important.
'At different stages of an employee's life, needs change. The employer must strive to balance needs and give employees the opportunity to be satisfied with their work,' the publication said.
The EU4PFM project assessed the organizational culture and potential impact of non-financial motivations in our partner institutions in Ukraine. 'Based on the data obtained, it can be said that when considering ways to improve the model of non-financial motivations in Ukrainian government organizations, it is important to consider such factors as shared vision, strong leadership, benefits for society, the delegation of responsibilities, opportunities for learning and professional development, flexible working time' – convinced Kristina Jakubaityte-Revutiene. 'Finally, in an ever-changing environment, those organizations that best understand the importance of employees' motivation will be able to work effectively.' On the types and methods of non-financial motivations, advice to the Heads of government institutions on better motivation or civil servants involved in the effective work and how to choose the right incentives for different employees – follow the link to read the article:
Let's implement changes together!