EU4PFM assists the State Customs Service of Ukraine and the Ministry of Finance of Ukraine to train staff in business process optimization technologies
On October 4-7, 2021, Robertas Šerėnas, an international expert of the EU4PFM project, conducted training on business process optimization for employees of the State Customs Service and the Ministry of Finance of Ukraine.
"The EU4PFM team of experts is constantly working to strengthen the capacity of partner institutions and implement the best practices of the European Union in HRM and PFM field, as this allows to increase the effectiveness of all changes currently implemented in state agencies under the Association Agreement with Ukraine.", – said during the event the international expert of the project on HR/PAR Edwardas Zhukauskas.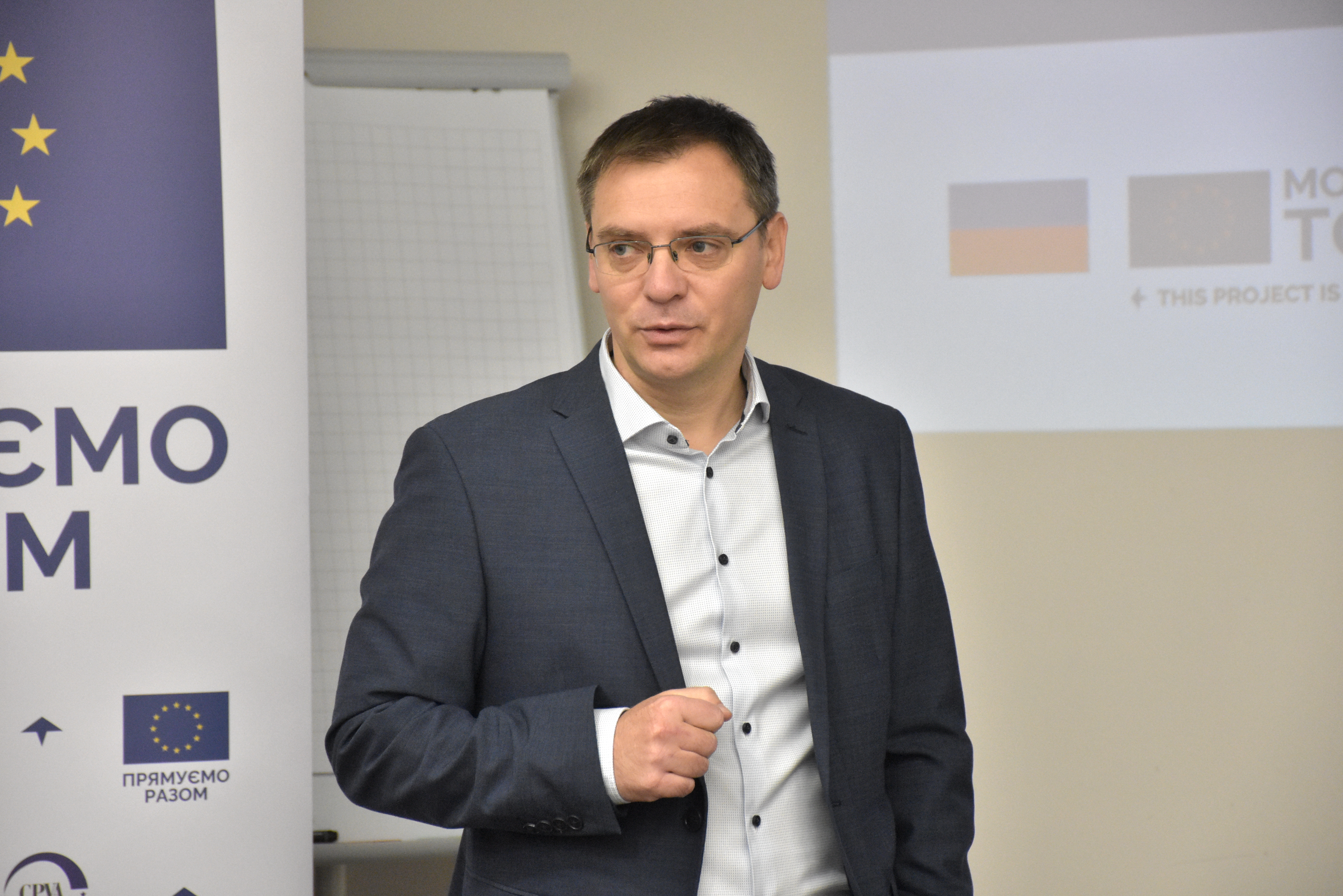 What are the results achieved by public and private companies using business process optimization technologies?
For example, the US government has reduced the length of the ECTA visa verification process from 446 days to 40 days.
In the UK government's secretariat, which works with a huge number of standard documents, the introduction of lean management methods has improved customer service, reducing preparatory work from 40 days to less than 12 days, and processing incoming mail from 15 to 2 days.
Technologies for optimizing public administration processes allow to achieve many goals, said Robertas Šerėnas during the training. In particular, to:
– improve the reputation of the organization;
– speed up processes;
– improve their performance;
– improve reporting;
– increase productivity;
– reduce risks;
– reduce production costs, etc.
How to achieve this, what technologies exist, and what the process of optimization of processes consists of, this and other questions were discussed at the training, which was designed to help its participants change the perception of organizations and processes as something unchanged, learn to evaluate their processes from different points of view, teach participants effective LEAN management tools and not tire of looking for ways to improve.
Let's implement changes together!