EU4PFM has been supporting Ukraine since 2018 – and is continuing to do so during the war
Russia's military aggression and subsequent introduction of martial law had a substantial impact on the public finance management in Ukraine in general and the EU4PFM activities in particular.
Since the beginning of Russia's full-scale war, the project has responded immediately to the challenges faced by partner institutions in the area of public finance management, and temporarily changed the focus of its work.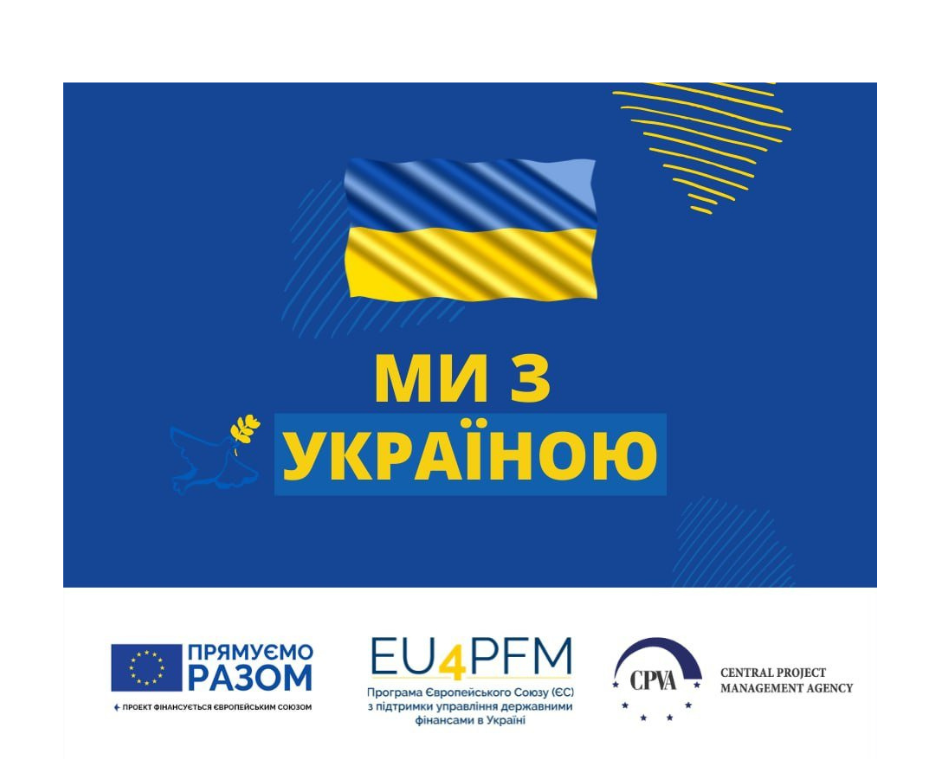 "When the war started, we turned off our communication channels and put our activities on hold for several days. Once we got over the initial shock, we began intensive consultations with the European Union in Ukraine and our Partners regarding possible emergency support for our Partners' urgent needs. The silence from our side didn't mean we weren't doing anything — we spent those months clarifying the emergency needs, discussing possible solutions to satisfy them, searching for the equipment needed from around the world", – says Jurgita Domeikiene, EU4PFM Team Leader.
Thus, EU4PFM has started to provide emergency support to PFM institutions. This includes direct support to partner institutions, humanitarian aid, as well as the provision of IT equipment to help officials work without interruption and be confident in data protection.
At the same time, the project continues to work on some activities from the so-called «pre-war» Work Plan.
The assistance was made possible due to the financial support of the European Union in Ukraine within the framework of the EU Public Finance Management Support Programme for Ukraine (EU4PFM).