EU4PFM supports the State Customs Service efforts to strengthen anti-corruption prevention
On September 28, 2021, with expert support from EU4PFM, a training seminar was held on international experience in developing a methodology for assessing corruption risks and implementing codes of ethics.
EU4PFM experts on anti-corruption policy and integrity, Mr. Quentin Reed (Czech Republic) and Mr. Goran Klemenčić (Slovenia), coached the event, which was attended by the heads of all anti-corruption units of the regional branches of the SCS.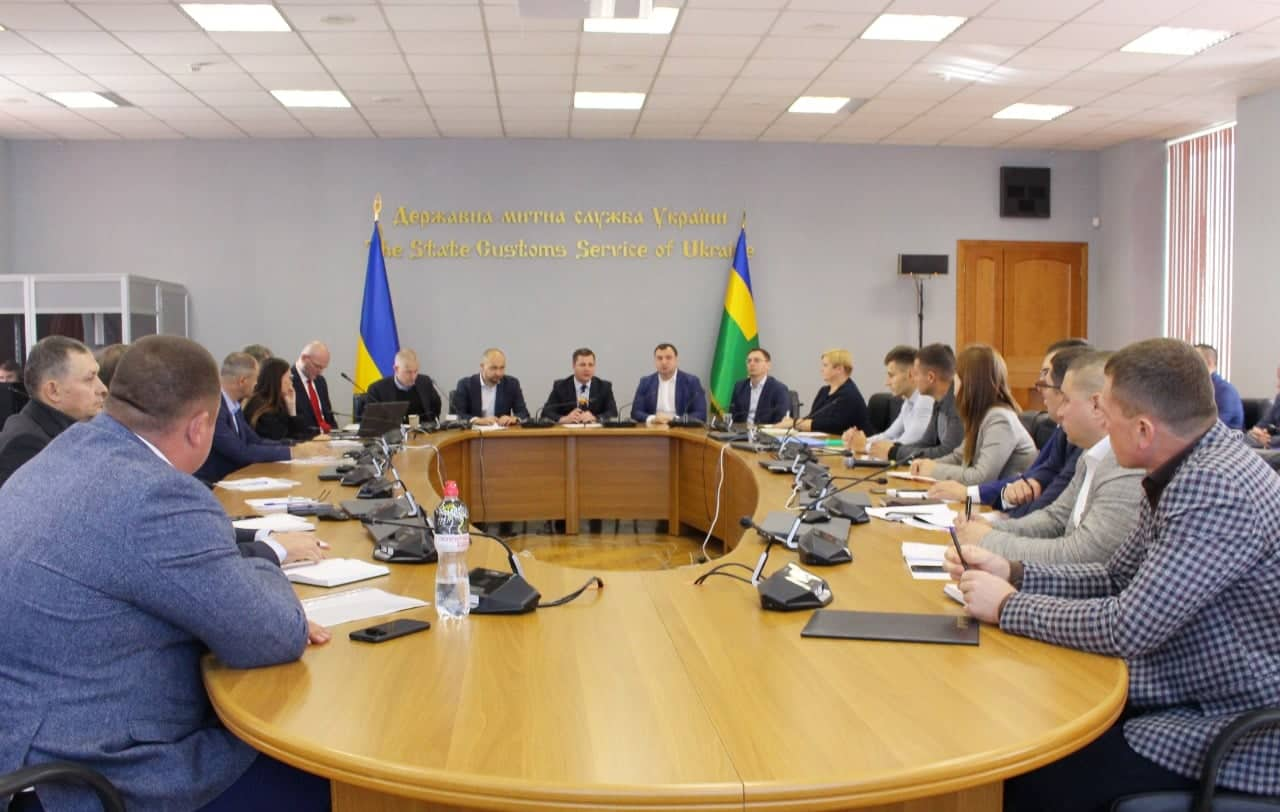 Mr. Vladyslav Suvorov, Deputy Head of the State Customs Service of Ukraine, and Mr. Edvardas Zhukauskas, EU4PFM key international expert addressed the participants of the event with a welcoming speech.
"Customs, police, prosecutors, public procurement, etc. have a high risk of corruption in every country. The question is, what can be done about it?" – Goran Klemencic remarked during the event. According to him, it is important that those guilty of corruption would be punished fairly, but more importantly, to have the tools and opportunities to identify the causes and take measures to prevent corruption in the long run, it is important that strategic anti-corruption strategies are put into practice.
International experts, having many years of experience in anti-corruption bodies, shared the methodology for identifying corruption risks used in Slovenia, the Czech Republic, and other European countries. Quentin Reed focused on the methods of identifying corruption risks, including interviews, surveys, analysis of legislation and regulations and other formal and informal documents, and more.
Particular attention was paid to such risk identification measures as inspection, audit, financial control.
The participants also had the opportunity to discuss the types of corruption risks, in particular, the provisions of legal acts that promote or increase the likelihood of corruption and/or other violations of integrity. For example, those which create excessive freedom of action for officials; do not establish adequate mechanisms to ensure the accountability of officials and institutions for the decisions taken; do not require sufficient transparency regarding decisions or actions regulated by a legal act; give preference to specific interests without justification, etc.
Participants had the opportunity to get answers to the following questions:
who and how should assess corruption risks;
which areas of customs administration should be in focus;
what vulnerabilities exist in these areas;
what methods should be used to identify risks and their causes;
what measures we can get as a result, etc.
"Once the arrest has taken place, the anti-corruption measures are just beginning," Goran Klemencic said.
If criminal proceedings reveal the motive of a corruption crime, then the task of anti-corruption units is to analyze the reasons that made such behavior possible and to develop measures to counter it in the future. It was emphasized at the training to identify the causes of corruption and eliminate them – this is the main function of anti-corruption units.
After the training seminar, on September 29, representatives of the State Customs Service of Ukraine and EU4PFM experts had the opportunity to discuss practical areas of cooperation in this area.
Let's implement change together!