A seminar for employees of the Ministry of Finance of Ukraine on project management has started
"The results of all well-planned changes directly depend on the people who implement them every day in public finance management institutions," said Jurgita Domeikiene, Team Leader of the EU Public Finance Management Programme for Ukraine (EU4PFM).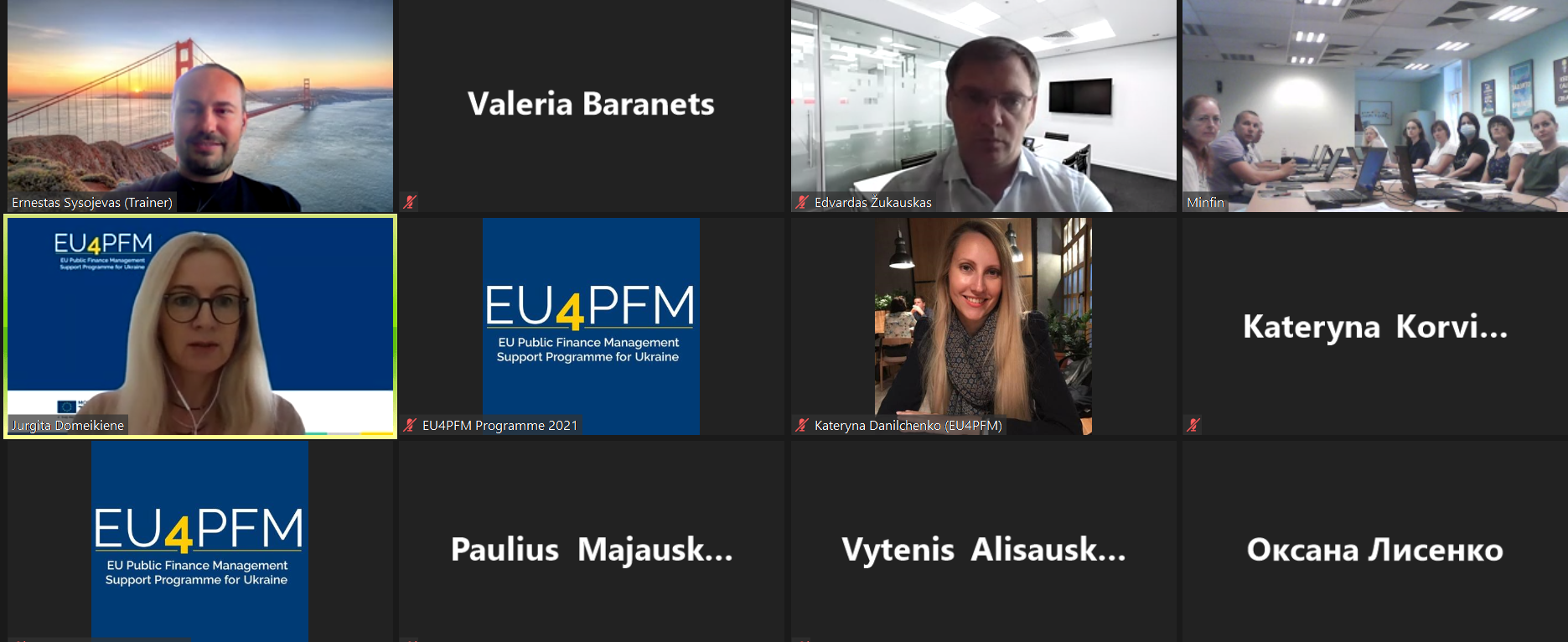 According to her, the success of any organization depends on whether employees have the knowledge and skills necessary for the development of the organization.
For these reasons, the EU4PFM Project assists Ukrainian state institutions in the implementation of a strategic approach to human resource management, helping to develop and improve project management systems in accordance with the requirements of professional competence and recommendations of international organizations.
A three-day training seminar for employees of the Ministry of Finance of Ukraine on project management, which will last from 4 to 6 August 2021, is designed to deepen theoretical preparation, systematization of knowledge, more methodical project management, flexible organization of teamwork, efficient use of resources, threat forecasting and reduction its possible impact.
The participants of the seminar will study:
basic concepts used in project management;
project management standards within the organization depending on the areas of knowledge and groups of processes;
international experience of project management in state institutions;
project content management, in particular, conflict requirements;
project time management;
approaches to quality control and management;
management of human resources, stakeholders, and communications;
risk management
etc.
The training combines presentations, discussions, practical classes, tasks, and case studies.
The participants will be able to make sure that project management is not a dry theory but an interesting and creative activity, and will have the opportunity to analyze and rethink their own experience of project management together with experts.