Implementation of the best HR practices
After the change of approaches in team management, the person-oriented Міністерство фінансів України, Державна податкова служба України, Державна митна служба України, and Рахункова палата continue to implement the best HR practices among their employees.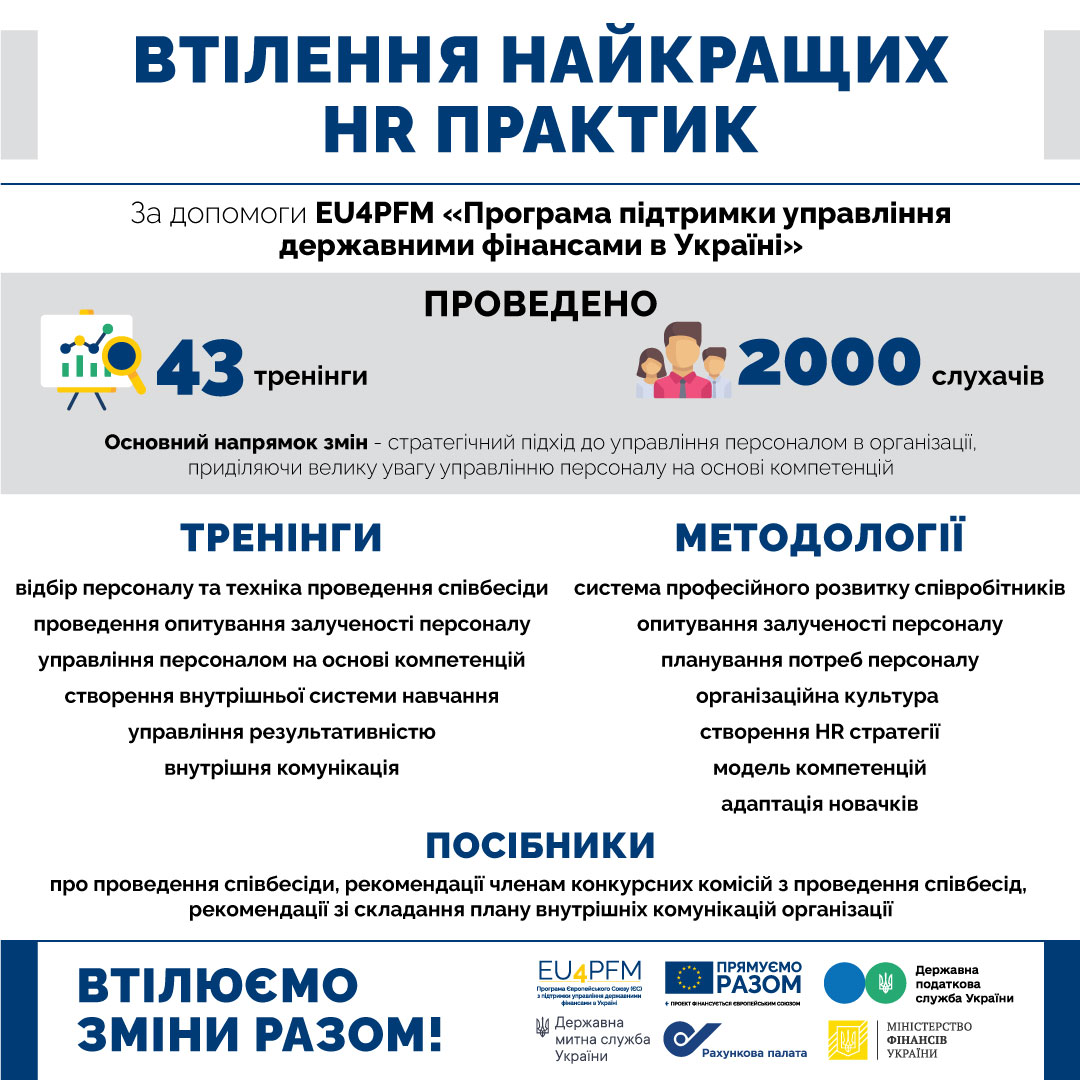 The main focus today in all institutions is on the training and professional development of teams. They are supported in this by the experts of the EU4PFM Project at the same time in several areas:
training: international Project experts regularly conduct training for managers and employees of HR departments, acquainting them with the best international team management practices;
handbooks: Project experts with the participation of HR specialists of institutions and international partners developed several practical handbooks – on conducting interviews, recommendations to members of tender commissions for conducting interviews, recommendations on internal communication plan and "Zruchnobook" with practical advice on adapting new employees;
methodologies: support of organizations in writing HR strategy, in creating methodology of personnel surveys, etc.
Let's implement change together!