NCTS Support Service: Experience of European experts is considered under the Convention on a Common Transit Procedure
Feb 10, a remote seminar on "Setting up and functioning of the national support service for trans-European customs systems" for the specialists of the State Customs Service, responsible for the work of the Ukrainian NCTS Support Service.
Croatian experts shared the experience of the NCTS national support service functioning under the Convention on a Common Transit Procedure, which currently includes 35 countries. The seminar was held within the framework of the EU Public Finance Management Support Programme for Ukraine (EU4PFM) in the context of Ukraine's preparation for the evaluation mission of the Directorate-General for Taxation and Customs Union of the European Commission (DG TAXUD) on Ukraine's joining the Convention on a Common Transit Procedure.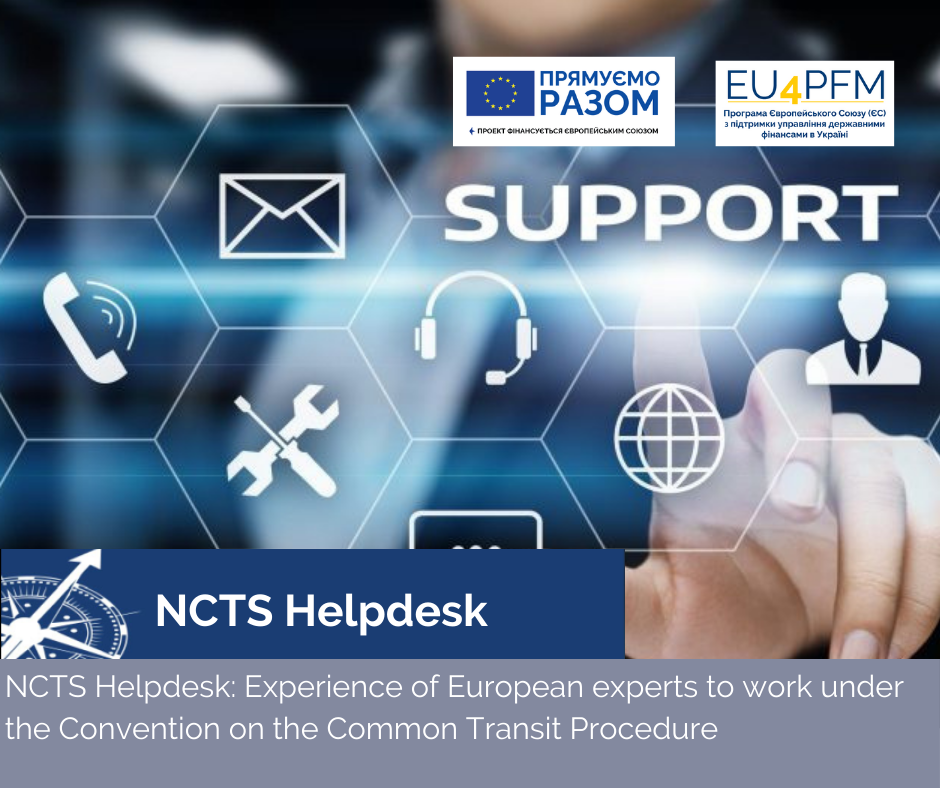 Serhii Demchenko, Director of the Department for Implementation of the International Transit System of the SCS, highlighted that the proper functioning of the NCTS Support Service is one of the key elements taken into account when assessing the work of the entire NCTS system in Ukraine.
According to the speaker of the seminar, the EU4PFM expert, Andrej Bosak, the Support Service is the only contact point between the EU (?) and the national component of the NCTS. Due to the fact that the problems arising during the transit procedure require prompt solutions, the Support Service in Croatia (member of the Convention) works 24/7. Withing the Convention, national Support Services use common coding to identify issues that needed to be addressed.
Another speaker, Ivan Duich, also the EU4PFM expert, noted that the Support Service is also the only contact point concerning NCTS for businesses, when inquiring about technical, procedural, or other aspects. It promptly handles two categories of appeals – information requests and inquiries about a problem that arose during the transit procedure. All requests are registered in the system – who receives it, when, what is the result, etc.
According to Serhii Demchenko, the European experience was considered when establishing the Ukrainian Support Service, which began its work in April 2021, and now it mainly meets the necessary requirements. However, in the transition from the national application of the NCTS to the international one, it should be ensured that there are no uncertainties for coordinated work from Ukrainian side.
As previously reported, at the end of November 2021, a preliminary assessment mission of the DG TAXUD regarding Ukraine joining the Convention on a Common Transit Procedure and NCTS took place in Ukraine.
The assessment mission is expected in the first half of 2022. After a positive assessment and completion of all formalities, it is expected that Ukraine will begin international application of NCTS in the second half of 2022.