On 5 February, EU4PFM held a workshop on "How to create an effective consulting center and improve its functionality".
During the workshop, the international expert of the EU4PFM Program, Ms. Vaida Eidimtiene, Deputy Head of the State Tax Service on digital development, digital transformations and digitization, Ms. Natalia Kalenichenko, and the specialists of the relevant tax departments discussed the best practices of international experience in improving consulting services.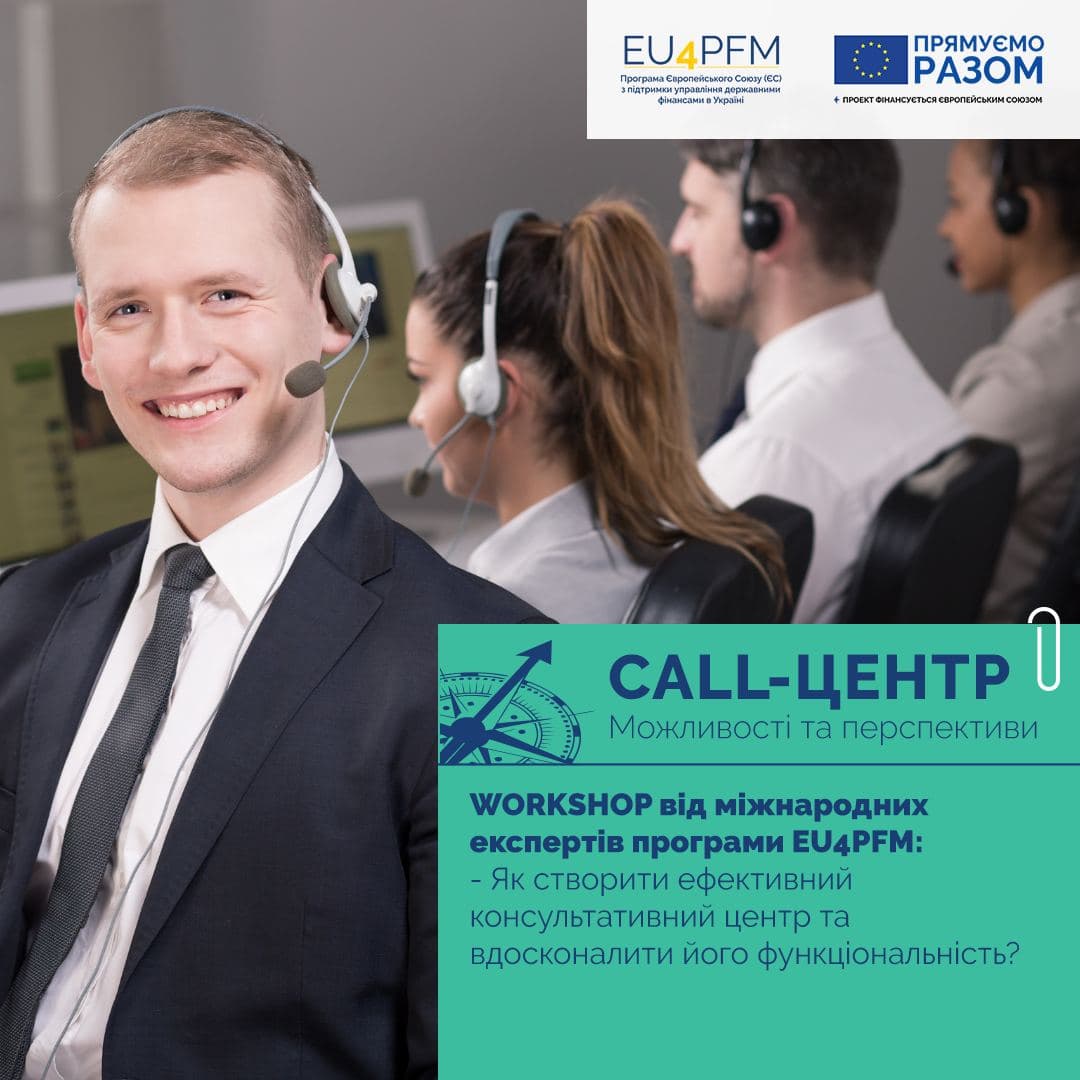 Our international expert explained in detail:
📞Technological solutions: What communication channels and IT solutions are needed to provide advice to anyone who appeals to the tax service
📞Service Quality Management: Tools for monitoring customer satisfaction and the ways to improve consulting services
📞Work with employees: How to build effective processes and help the professional development team of consultants
"Ukraine is confidently adopting digital solutions in the field of tax administration that are in line with international best practice. And there are all conditions for the State Tax Service to be able to improve the consultation service. EU4PFM Program will continue to provide the necessary support for this process, "said Ms. Paulus Majauskas, international expert on tax reform of the EU4PFM Program.