The pre-assessment mission on Ukraine's accession to the Convention on the Common Transit Procedure and NCTS visited the customs office of destination and the customs office of departure
On 24 November, representatives of the pre-assessment mission of the Directorate-General for Taxation and Customs Union of the European Commission (DG TAXUD) and of three countries party to the Convention on the Common Transit Procedure (Croatia, Turkey, and the United Kingdom) visited customs offices to inspect customs formalities of the joint transit procedures.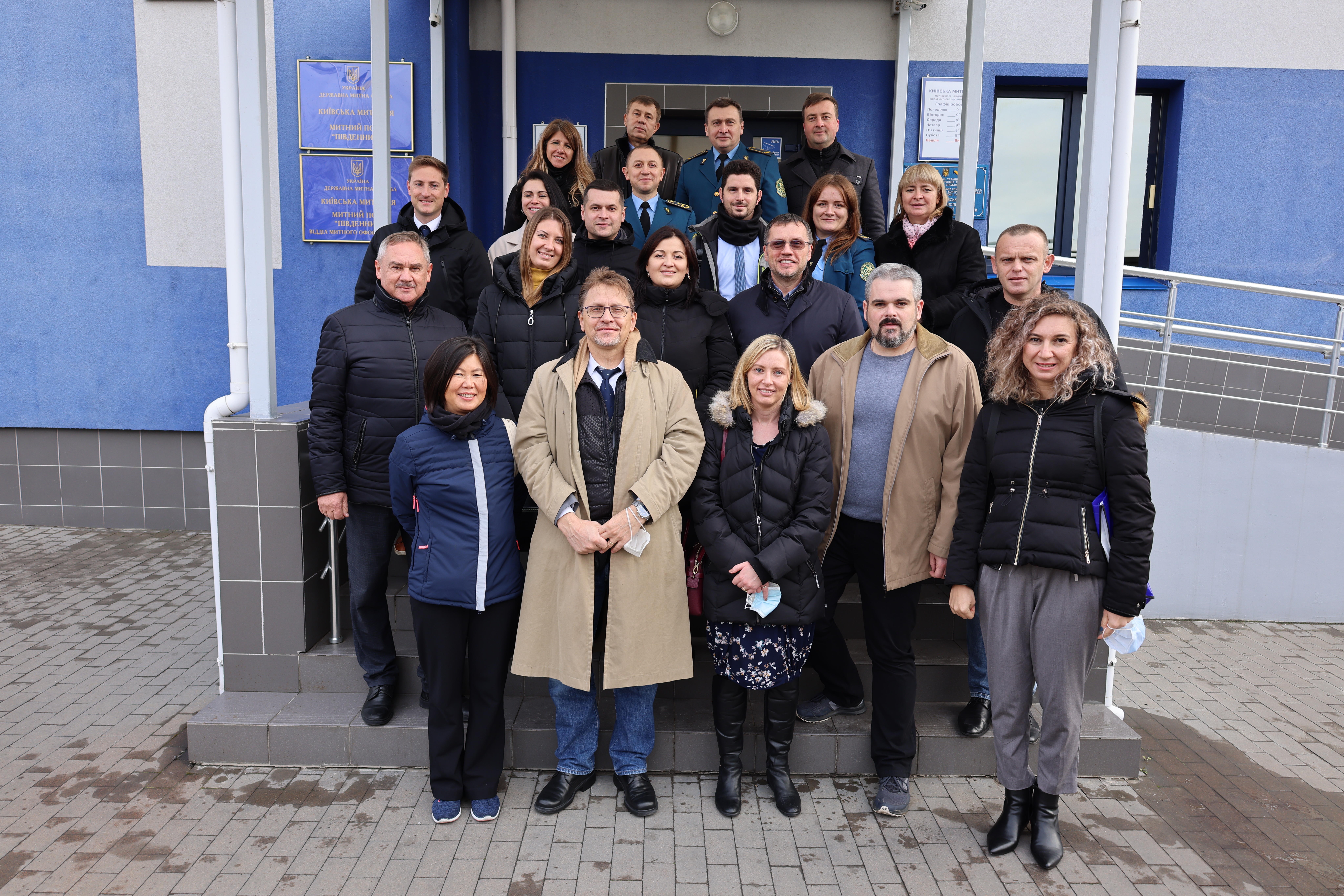 The mission carried out assessment activities at the Novi Yarylovychi checkpoint of the Chernihiv customs (customs office of departure) and at the Pivdenny customs post of the Kyiv customs office (customs office of destination).
EU4PFM project experts participated in the activities and accompanied the evaluation mission team.
During a visit to the customs offices, the pre-assessment mission examined the work of customs officers on the application of customs formalities. Participants of the mission checked the national application of the New Computerized Transit System (NCTS). During the presentations, the declarations were successfully sent and received at the customs offices of departure and destination.
Let's implement changes together!