Results 2021: TOP-5 Achievements in Customs Area
The EU4PFM project has summed up the results of activities in 2021.
The TOP-5 results in each area of the project's cooperation in the PFM field with partner institutions in Ukraine: the Ministry of Finance of Ukraine, the State Tax Service of Ukraine, the State Customs Service of Ukraine, and the Accounting Chamber of Ukraine prepared for a public audience.
Today we share the key achievements in the Customs area.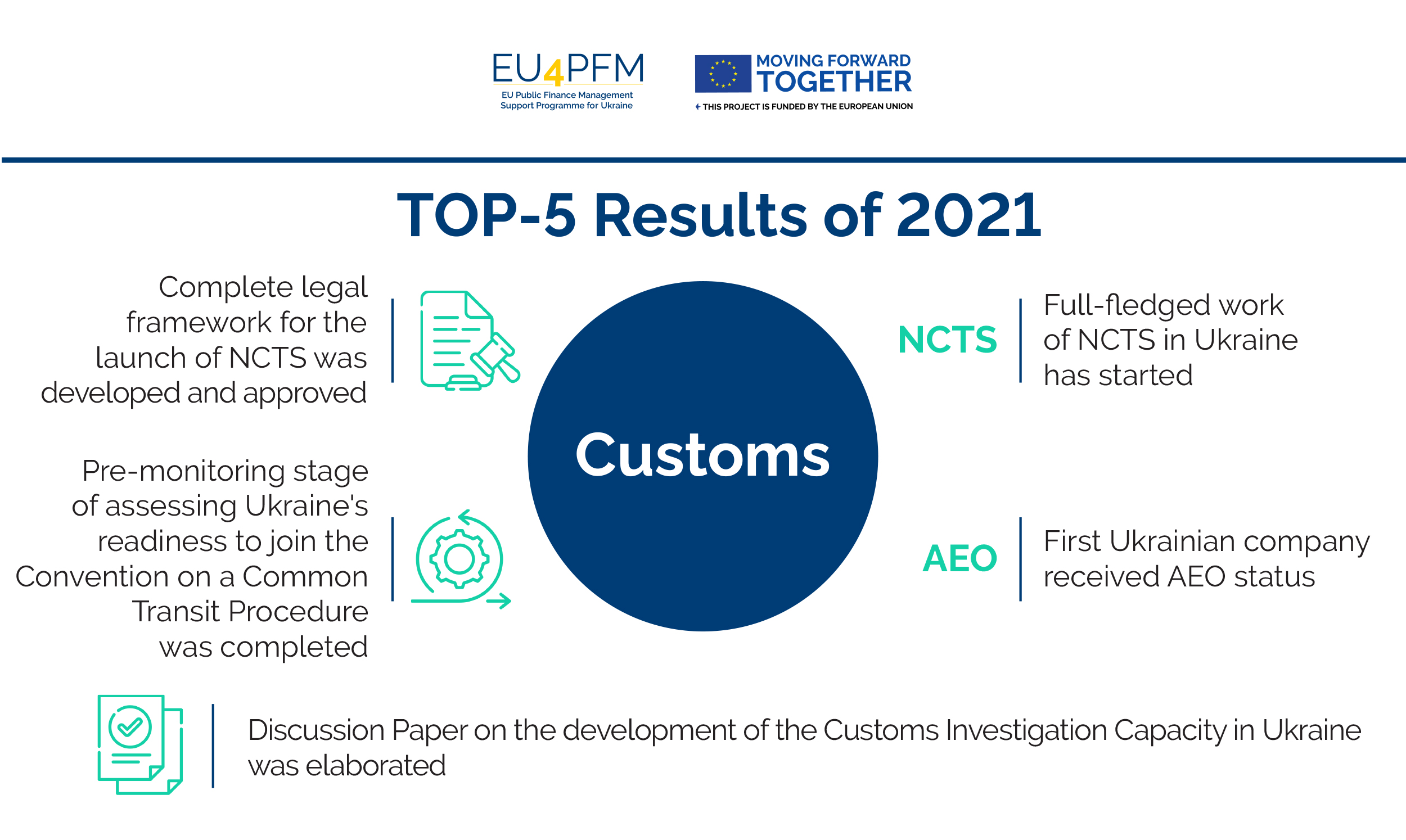 Among the TOP-5 common achievements of the EU4PFM project with partner institutions:
Complete legal framework for the launch of NCTS was developed and approved.
Full-fledged work of NCTS in Ukraine has started.
Pre-monitoring stage of assessing Ukraine's readiness to join the Convention on a Common Transit Procedure was completed.
First Ukrainian company received AEO status.
Discussion Paper on the development of the Customs Investigation Capacity in Ukrainewas elaborated.
Moving forward together!