The 1st Coordination Meeting of the State Customs Service of Ukraine
On December 8, EU4PFM participated in the first Coordination Meeting of the State Customs Service together with partners and representatives of international technical assistance projects.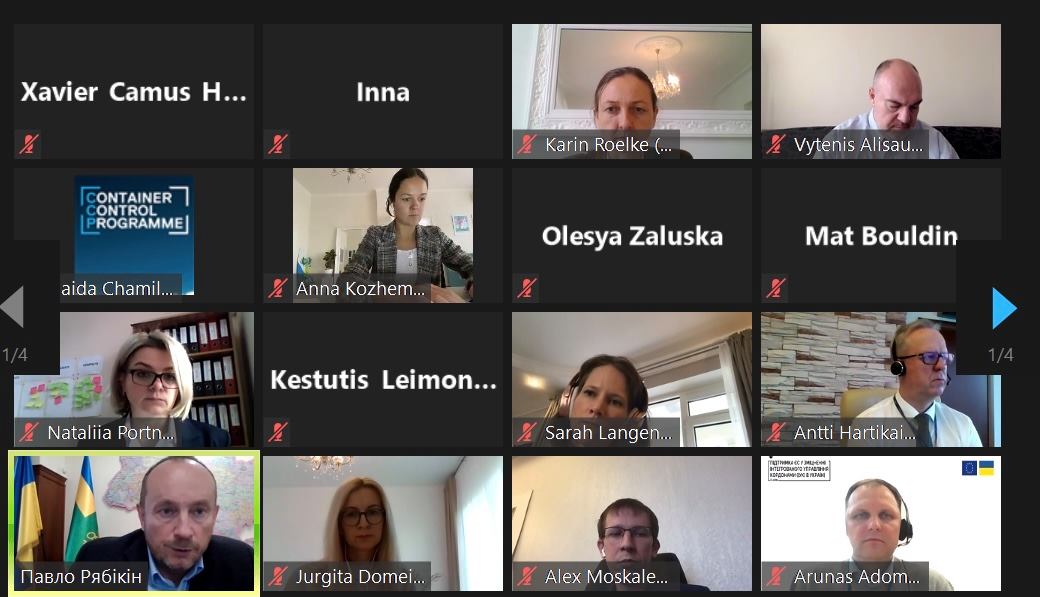 The meeting took place online, chaired by the Head of the State Customs Service Pavel Ryabikin. Yuriy Draganchuk, Deputy Minister of Finance for European Integration and Xavier Camus, Head of Operations, Section 1, "Good Governance and Democratization" of the EU Delegation to Ukraine also joined the meeting. In total, about 50 participants of the meeting – representatives of partner organizations providing international technical assistance, discussed the state of development of the State Customs Service and areas for further cooperation.
The Head of the State Customs Service Pavlo Ryabikin stressed that the priority areas are:
implementation of the National Electronic Transit System (NCTS) and the Institute of Authorized Economic Operator;
implementation of a single legal entity;
criminalization of smuggling of goods and providing the State Customs Service with the functions of operational and investigative activities and pre-trial investigation in criminal cases;
creation of customs arbitration (with the involvement of external experts to consider complex cases);
strengthening international cooperation, including by concluding international agreements on information exchange.
EU4PFM in turn stressed its readiness to continue supporting the State Customs Service in the direction of reform and commitment to effective partnership.