The EU4PFM programme supports strengthening the effectiveness of the organizational culture of PFM institutions in Ukraine
On September 22-23, 2021, professional discussions took place on the Concept of Implementation of Organizational Culture, developed with the support of EU4PFM, within PFM institutions in Ukraine.
Focus groups worked in the Ministry of Finance of Ukraine, the Accounting Chamber, the State Tax Service of Ukraine, the State Customs Service of Ukraine with the participation of international personnel management experts, Khrystyna Jakubaite-Revutiene, Lithuania, and Rastislav Vrbensky, Slovakia.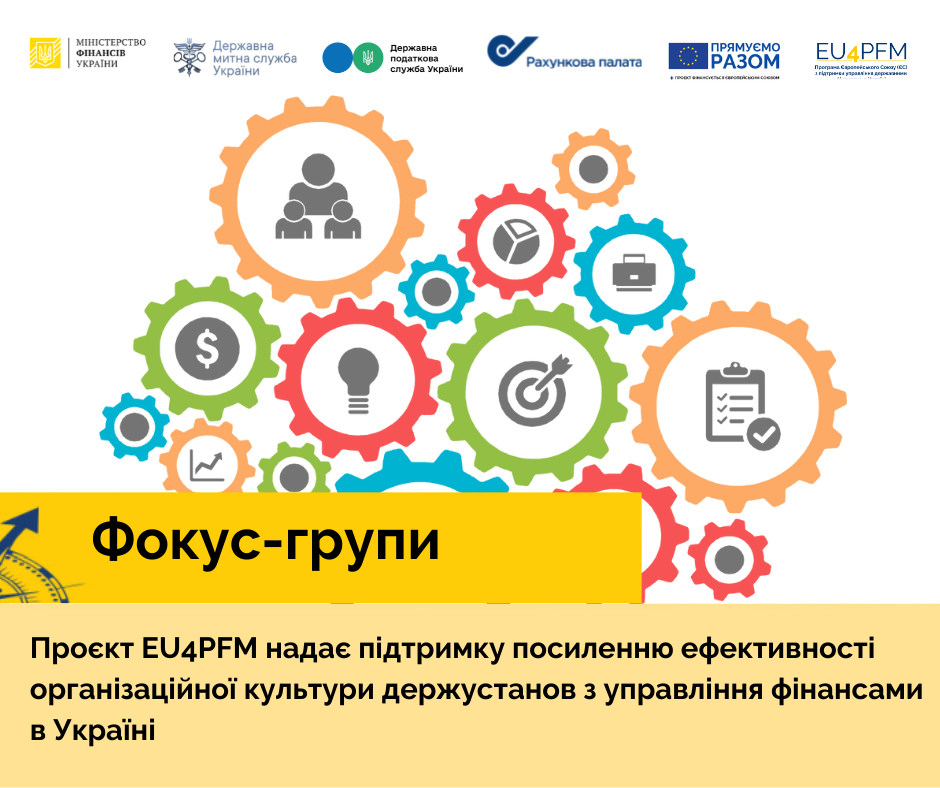 More than 200 focus group participants from various government institutions had the opportunity to interactively assess all important components of the Concept in the context of the needs of the institution they represented.
The concept contains the conceptual framework of organizational culture in accordance with the best HRM practices and organizational management in order to maximize the strengths and improve the development areas of each organization.
The structure of organizational culture and its definitions, models, types, and key principles have been developed on the basis of analysis of best international practice in the public and private sectors, as well as on the basis of theoretical and research articles and materials on this topic. The document is based on, in particular, examples of the companies such as Amazon, Apple, McKinsey & Company, Google, Alibaba, Netflix, Cisco, Tesla, etc., and government agencies such as the Ministry of Finance of Finland; Ministry of Finance of the Netherlands; Ministry of Finance and Economy of Iceland; Canadian Revenue Agency; Auditor General's Office Singapore, etc.
"The purpose of the focus groups is for the HR departments of the beneficiary institutions to assess the components of the developed organizational culture document in order to fill gaps in the information diagnostics of the organizational culture profile of each partner organization," said Edwardas Zukauskas, an international mid-term expert on HR/PAR.
After the analysis, meetings/workshops are planned with the management of PFM institutions aimed to discuss the results of the analysis and identify potential strengths and areas for improvement, formulate a clear vision of the desired organizational culture, and develop proposals for improving the organizational culture for each institution.
Let's implement change together!