The STS continues to transform, implementing best international practices. Personnel management standards are ones among them.
Today, on 16th of December, EU4PFM conducted a training on Effective Internal Communications for managers and HR teams of the Central Office and representatives of regional units of the State Tax Service of Ukraine. Total of 160 participants from all over Ukraine joined the training.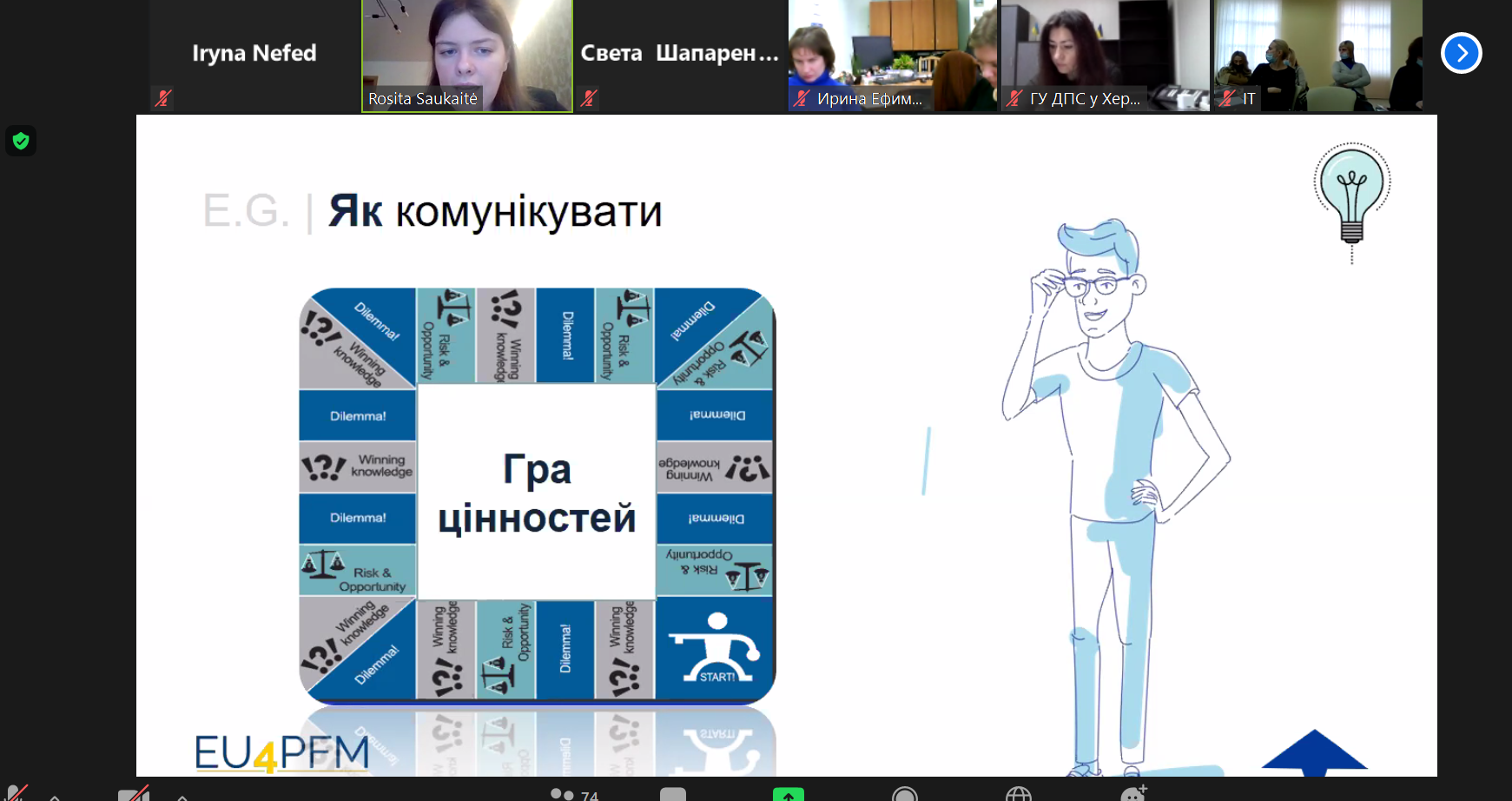 Project experts from Lithuania, Ms. Rosita Saukaite and Ms. Kristina Jakubaityte-Revutiene, covered the following topics: what is internal communication and what are its goals and principles; who is the target audience and how to communicate with it to be heard; what are the key risks of communication; how to get feedback from employees. The speakers also had the opportunity to share examples from the experience of reforms in Lithuania and European best practices.
Ms Olena Pylypenko, EU4PFM HR expert, presented the publication of the Project on "Methods of interviewing managers with subordinates during performance appraisal", which contains useful tips on preparation and discussion of performance reslts, setting goals and providing feedback from employees and managers.