What benefits do EU-funded international aid projects bring to Ukraine?
EU4PFM Team Leader, Jurgita Domeikene, and CPMA Deputy Director, Rasa Surauciene, told the journalists of the popular Lithuanian radio program "Public Money" how and in which way the money of European Union taxpayers spend in Ukraine to implement the economic part of the EU-Ukraine Association Agreement.
EU4PFM Team implements these reforms together with Ukrainian state institutions – Ministry of Finance of Ukraine, State Tax Service, State Customs Service, Accounting Chamber of Ukraine.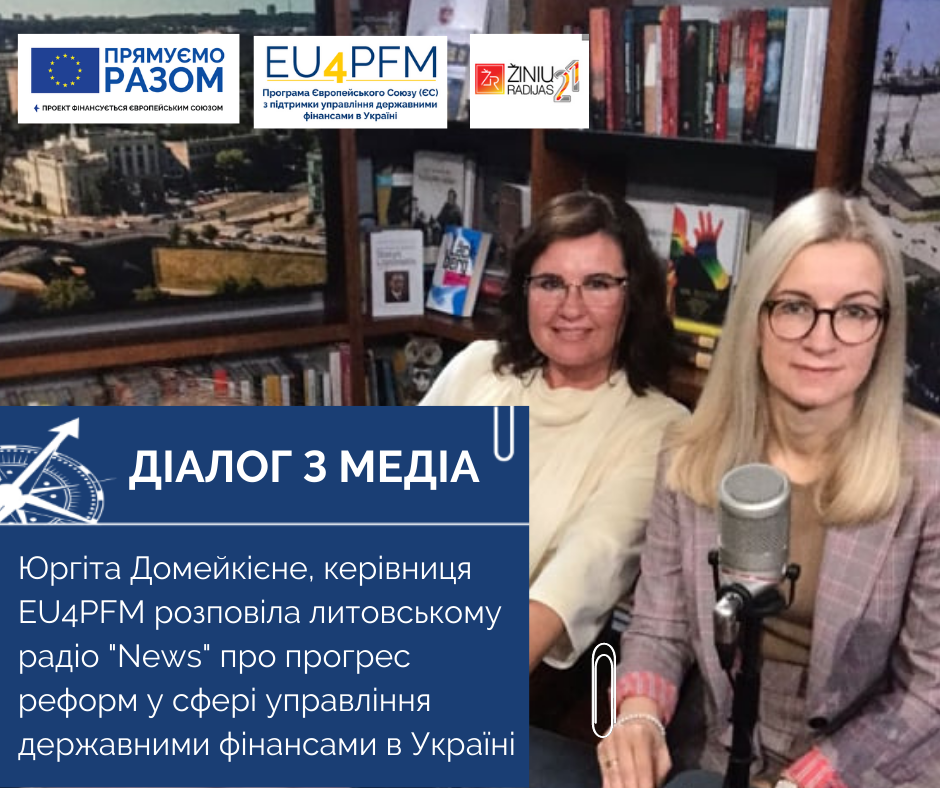 Experts from Lithuania and other EU countries are making a significant contribution with their knowledge, which is particularly accelerating the implementation of reforms in PFM area.
"We have a clear vision of creating a transparent and modern public financial management system, clear defined results, and a great team of international, national experts to achieve them. And the most important, support of Ukrainian authorities and strong will to improve public finance management in Ukraine and make it successful," says Jurgita Domeikiene.

The results of the EU4PFM project in Ukraine could be found at: https://bit.ly/3tNA0LK
Let's implement change together!